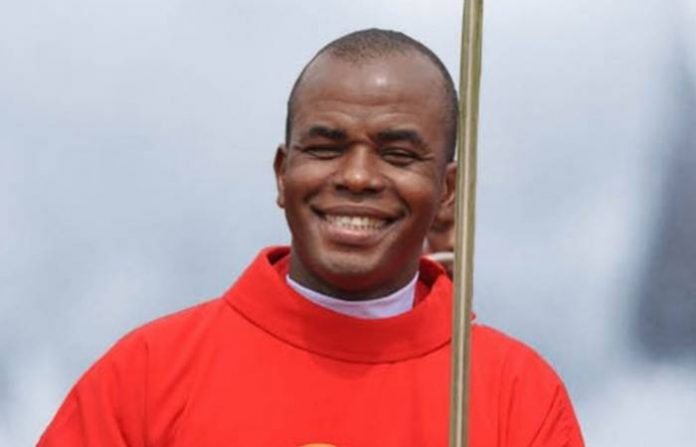 By Onyekachi Eze
Spiritual Director of the Adoration Ministries Enugu Nigeria, AMEN, Rev Fr Ejike Mbaka has advised Nigerians, and the world to genuinely seek God's face against the ravaging coronavirus pandemic.
Fr Mbaka's spiritual advise came to bare following efforts being put in place to combat the dreaded virus, which appears incurable at the moment.
The Roman Catholic Priest while clarifying on news making rounds that he directed everybody to search the Holy Bible for a string of hair and bath with it as a cure for the virus, said asking for God's forgiveness and mercy can do wonders.
Mbaka pointed out that in such a trial period, it is through prayers and sober reflection that can invoke divine healing.
While advocating that all political leaders and the citizenry should be weary of the impending doom if God is fully neglected in the face of the virus, the Catholic Clergyman hammered on the efficacy of the word of God.
Speaking further, the leader of the ministry warned that possible nobody should fall prey in the hands of evil machination who are devicing every means in getting the children of God.
Mbaka reiterated that it is time for religious leaders to show what they are, by praying for the seizure of the Covid-19 pandemic and asking for God's intervention while citing biblical references where God healed the troubled land of their diseases.