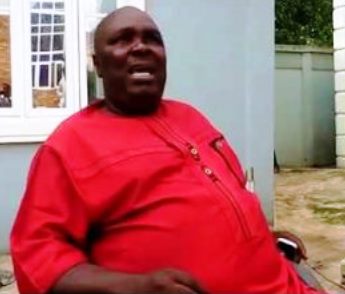 By Okey Alozie
As the exposition of the activities of the former governors in the state continue to get attention in Imo State, the end of story of what Senator Rochas Okorocha did in his eight years reign is yet to finish.
With the resumption of the Judicial Panel of Inquiry on Award of Contracts during the Okorocha era, a famed appointee who held several positions and an insider into several contracts executed in the past, Ichie Best Mbanasor has said what he knows nothing about some projects during the Rescue Mission era.
According to Mbanaso who first started as Mayor of Orlu zone before becoming Commissioner of Works disclosed that the two tunnels on Concorde Road Junction and that of House of Assembly on Portharcourt road were supposed to cost N300m, but the contractor was only paid N130m.
The former appointee said that the inability of Okorocha to complete the finding and pay fully the cost of the project led to the poor state of the job.
Mbanaso said that certain contracts were not awarded like the Owu Shopping Complex in Orlu he said never existed.
On the issue of Direct Labor execution of contracts, Mbanaso who was at a time Commissioner For Commerce and later Deputy Chief of Staff (Operations) revealed that at a time a kind of project execution style was adopted where he was in charge of supplying materials for projects while a contractor was brough to undertake the job.
According to Mbanaso, the style was adopted when Okorocha said that mobilized contractors flee with government monies after collecting initial amount.
Mbanaso said his job is to supervise and supply materials. It was in the process that one of those who supplied materials the Okorocha administration refused to pay dragged him to court after taking government to EFCC.
Mbanaso explained further that a new letter came up from government House for him to sign two months after the monies for the contract has been paid for adding that the agreement letter was also brought later for Owu's Avenue contract which according to him never existed.
He confessed that after coming to him for signing, the Government House agents according to him left without coming back.