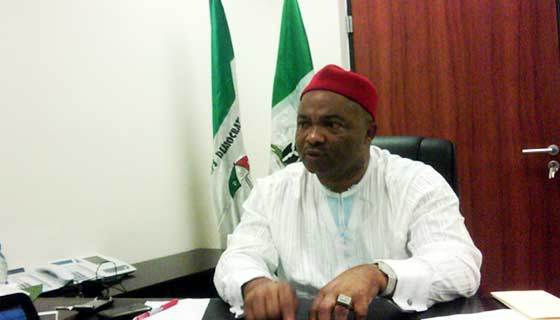 By Onyekachi Eze
The quest to remove Imo State Governor, Senator Hope Uzodinma may have received a boost, following the Appeal Court judgment on the deregisteration of RAP and other 73 political parties in the country.
The appeal court sitting in Abuja, yesterday reversed the deregisteration of 74 political parties in the country.
The judgment, however, favoured one of the contending parties, RAP demanding for interpretation on the Imo 2019 election matter.
The governor risks both fresh legal and political tussle giving by the victory of the Reformed Advanced Party, RAP alongside others.
RAP, through its 2019 Imo governorship candidate, Barr. Kingdom Okere had recently challenged the processes that produced Senator Uzodinma as Executive governor of the State, as declared by the Supreme Court.
While pursuing the case, the nation's electoral umpire, Independent National Electoral Commission, INEC came up with news of deregisterating over 74 parties for obvious reasons.
Attempts to get the judgment on their favor proved futile, not until yesterday the court ordered that the deregistered parties be relisted as registered political parties in Nigeria.
The yesterday's outcome is believed to have re-energized RAP's struggle in the course of dragging Uzodinma to court.
The court set aside the judgment of Federal High Court that upheld INEC's actions saying the de-registration exercise was illegal for not following due process.
Meanwhile, this is said to have sent shivers down the spines of the governor and his Camp as the new judgment has strengthened RAP who it was reported would have lost the battle to remove because it has been deregistered.