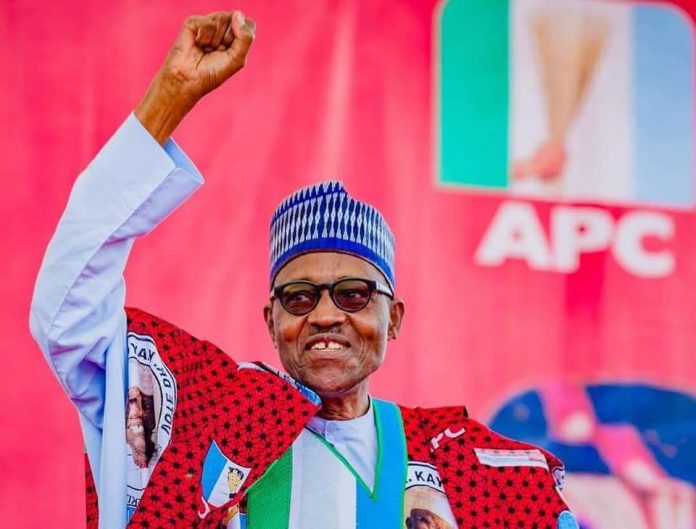 The aftermath of the presidential visit is still having a devastating effects on agents of the Imo State government, especially, followers and appointees of Senator Hope Uzodinma.
Trumpeta learnt that despite certain cover ups, and media approaches adopted by the state government to redress perceived  short falls during President Muhamadu Buhari's visit last Thursday, the administration of Senator Hope Uzodinma is reported not to be comfortable with some appointees and allies who didn't live up to expectations.
This newspaper was informed that certain persons who were expected to perform veritable roles like mobilization of supporters to welcome the President were not only missing in action but also unable to do the needful.
It was further gathered that the LGA chairmen, some categories of appointees and the unions under government control were provided with logistics to mobilize crowd to welcome the President.
The scanty group of persons at the airport reception and locations for the commissioning of projects was said to have worried Government House, Owerri authorities who got worried over the approach of some of the Interim Management Committee, IMC of the LGAs and some appointees.
It was however learnt that the sit-at-home declared by the Indigenous People of Biafra, IPOB on the said Thursday may have stopped some of those handed the mobilization job to fail in their duties.
Against expectations, Owerri and major areas the President passed were deserted except for the few persons who came out.
Trumpeta was informed that the minor crowd that greeted President on arrival has been attributed to suspected sabotage on the part of some officials.
Already, the removal of the chairman of the National Union of Road Transport Workers, NURTW, in the state and replacement with a new person is suspected to be linked to the poor turnout of expected crowd.
Inside sources in Government House has revealed that more heads will roll in as a list of those currently serving in government and believed to be saboteurs are currently being compiled. It was also learnt that some of the council chairmen may be relieved of their appointments including appointees who kept away during Buhari's visit.