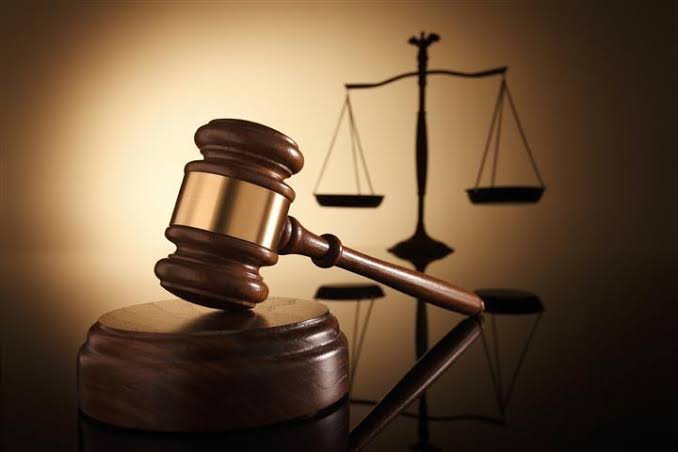 The ongoing political stand-off between the Governor of Imo State, Senator Hope Uzodimma and the Spokesperson of the Coalition of United Political Parties (CUPP) Ikenga Imo Ugochinyere which has led to two fatal assassination attempts on Ikenga Ugochinyere continued at an Abuja Magistrate Court on Wednesday.
The CUPP spokesman yet again floored Uzodinma and his henchmen as the Magistrate struck out the suit by Uzodinma's most senior aide, Chinasa Nwaneri.
In a short ruling, the Magistrate Hon. Umah Isa Dodo while agreeing that the import of the order of the High Court was that he should stay proceedings, went further to also raise jurisdictional issues and resolved that the Court lacked the requisite jurisdiction to entertain the matter. The Court went ahead to strike out the matter.
The FCT High Court had upon an application by Ikenga Imo Ugochinyere for judicial review of the trial and orders of the Magistrate ordered the Magistrate to stay all proceedings.
Same Magistrate had earlier threatened to order the arrest of Ugochinyere if he did not appear before him before he was served with the processes pending at the High Court and for which the trial was duly suspended.
Efforts by J. C. Nwosu, counsel to Mr. Nwaneri to misdirect the Court that it can continue the hearing was opposed by Ikenga's lawyers who succeeded in convincing the Court on lawful procedure of court which is to obey the pendency of the matter in the High Court and stop its own hearing.
Cross section of lawyers interviewed at the end of the session were unanimous that the case was provocative and an audacious move by the Imo State Government to silence the opposition spokesperson who revealed the massive voter register manipulation now popularly called the Omuma Magic. The manipulation included importing photos which obviously do not belong to eligible voters into the register in order to use them as voters in the 2023 election.