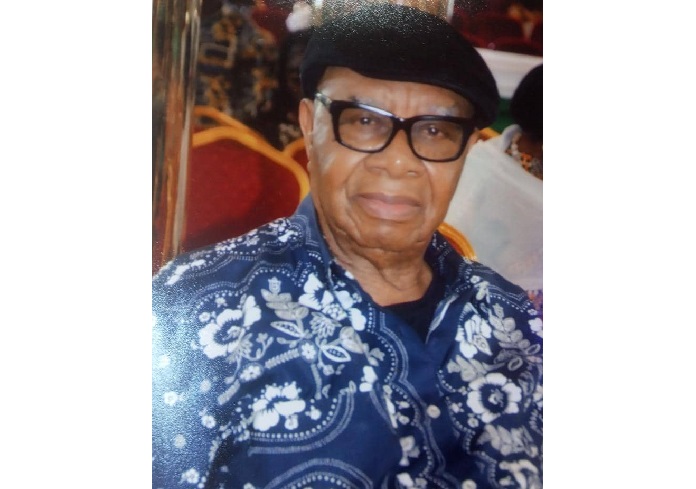 By Onyekachi Eze
A household name in Imo State politics, and political giant in Nigeria, Chief Osita Nwaneri (Ogbughuru-uzo) has bade farewell to active partisan politics after 45 years in the system.
This was coming few months to his 81st birthday anniversary.
Forty-five years after a resourceful and purposeful involvement in partisan politics, an elder statesman and political heavyweight from Amiri Community, in Oru East Local Government Area, Imo State, Chief Osita Nwaneri has called it quits in active political participation.
The erstwhile politician made this bold step in a letter dated May 23, 2023 with the headline, "Resignation as a member of Peoples Democratic Party (PDP)", and made available to Newsmen in Owerri.
It was addressed to the PDP Chairman of Amiri Ward one, and copied to the PDP Chairman of Oru East LGA, and Imo State, respectively.
It reads, "I wish to notify you of my decision to resign my membership of the Peoples Democratic Party (PDP) with effect from today, the 23rd of May, 2023.
"This decision which also marks my retirement from partisan politics was made after due consultations with my immediate and proximate constituencies.
"I therefore wish to place on record, my appreciation to all members of my family, my friends and Political Associates for all the support and understanding they showed me during the 45 years I have been in active partisan politics.
I remain yours sincerely, Chief Osita Nwaneri".
However, in an interview session with TRUMPETA Correspondent in his Owerri residence on Tuesday, Chief Osita Nwaneri disclosed that he is going to clock 81 years in his next birthday and thought it wise to quit active partisan politics haven devoted 45 years of his life in that angle.
He strongly believed that he made a modest contributions within the years therein as a politician.
Responding to question on whether his party, the PDP won't be missing his political vibrancy and inputs, Nwaneri, fondly called "Ogbughuru-uzo" replied, "Well, there are a number of younger people in the Elders Committee and in the Party whom I have met and interacted with over the years, and I am very sure they are quite competent and capable to carry-on from where I stopped".
Giving a brief rundown of his political sojourn, the political giant from Nwaneri's dynasty narrated, " I entered into active partisan politics by 1978, shortly thereafter, I contested election into the House of Assembly by 1979, the election which I lost to a kinsman. Thereafter, I moved into the structure of the Party and I became the Assistant State Publicity Secretary of the National Party of Nigeria (NPN); one Chief K.O.K Onyioha was my boss and hails from Abia State.  Then, it was a wholesome Imo State including Imo, Abia, and part of Ebonyi State, that was by 1981.
"Thereafter, the NPN of those days won the National Presidential election, we did not win in Imo State at that time, but we continued to be in politics. After that dispensation, we had the PDP, it came into existence about 1998, and I joined PDP at that time in Abuja. I was in Abuja when PDP was inaugurated. We came home and put the party together in my Local Government. I also joined other patriots to put it together at the State level, and I have remained in PDP since then and until now. That is why I thought it is time to quit".
Chief Osita Nwaneri continued, " While I was in PDP, I served in Imo State here as Chairman of Imo State Water Corporation between 1999 to year 2003 under the Chief Achike Udenwa's administration. Shortly thereafter, I also served under President Obasanjo's administration as a member of the Board of the Nigerian Railway Corporation, and later, I also served as the Chairman of Federal Neuropsychiatric Hospital in Enugu.
"Thereafter, I have been a member of the Elders Committee of the PDP in Imo State, as well as a member of the Elders Committee in Imo State. I think I have done my best".
Meanwhile, Chief Osita Nwaneri in his parting words averred that, even though he is not thinking of serving under any advisory roles for now, his door is open for any individual or any institution that wants to speak with him on any matter, but on active partisan politics, he quits.