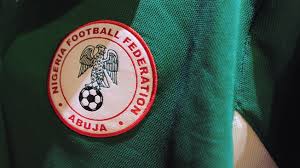 Foremost football administrator and Chairman, Imo State Football Association, Amanze Uchegbulam has rejected his appointment by the Nigeria Football Federation as member of the newly constituted Standing and Ad-Hoc Committees.
Uchegbulam, who was listed as a member of the Facilities Committee told wakawaka sports extra that he has been serving in several committee's in NFF and CAF since 1994.
According to him, the younger ones should be given the opportunity to serve while recommending the current Vice Chairman of Imo FA to serve in the Facilities Committee.
His words: Dear President Ibrahim Gusau, my attention has been drawn to the circulation on social media of the newly formed Ad-hoc committees of NFF wherein, I saw my name in Facilities committee.
"While I sincerely thank you for considering me worthy to serve, I regretfully REJECT the appointment. The reason is simple, I have been serving in several committee's both NFF and CAF since 1994 , and I think I should give opportunity to the younger ones, one of which I shall recommend to take my slot if it suits you.
"I am referring to Barr. Ifeanyi Dike, the current Vice Chairman of Imo FA. I find him capable and competent for the assignment."