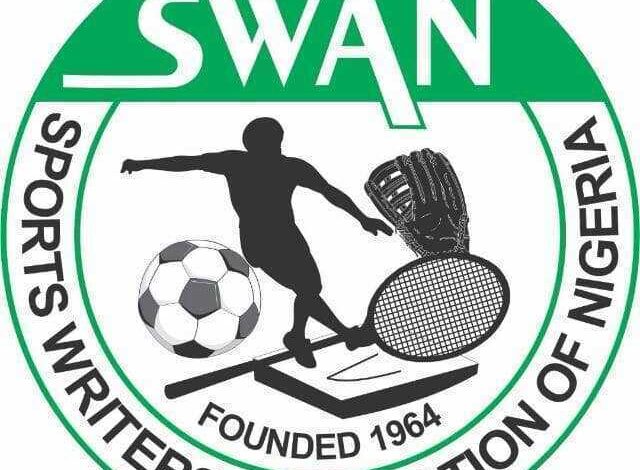 …Calls For Collaborative Partnership 
Sports Writers Association of Nigeria, SWAN,Imo Chapter is congratulating the newly elected Chairman of Imo State Football Association, Barrister Ifeanyi Dike, as he has been elected to pilot affairs of football activities in the State for the next four years.
Dike popularly known as Fela was elected alongside executive board members, among whom were two women- Angela Nkwo Akpolu and Jennifer Anusiem and a retired referee cum journalist, Sir Kelechi Mejuobi among other people of impeccable character and charisma.
SWAN, Imo in a congratulatory message signed by its chairman, Everest Ezihe and secretary, Tunde Liadi the body observed the new Imo FA Executive Members as people with administrative acumen when it comes to football development and transformation, thus the need to sustain the giant strides of the immediate past  Chairman, Mazi Amanze Uchegbulam.
The body advises the new Imo FA board to work assiduously to ensure football in all strata especially at the grassroots experience a facelift where regular competitions, scouting programmes are held to unearth budding talents.
The Association being a critical stakeholder in sports and especially football promises to work hand in hand with the new Imo FA to ensure that its developmental strides get adequate coverage and proper dissemination.
"This is a new order in the Imo FA and we want to congratulate Barrister Ifeanyi Dike and his new board for the way and manner in which the election was conducted free and fair and without rancour," SWAN, Imo top officials disclosed.
"Its always our resolved to work with the Imo FA to ensure their activities get the desired publicity and reach. We are mutual partners and we want the new Imo FA to work towards the development and transformation of football the State. We desire Imo to regain its position as the hub of  growth and transformation of budding talents.
"We know the former chairman, Mazi Amanze Uchegbulam did a good job but we want the next Imo FA board to take it up from there and try to surpass what he has done."
Others elected were Chief Sylvester Obasi as the Vice Chairman, Chief Charles Nnadi, Sir Kelechi Mejuobi, Casmir Mbachu, Jennifer Anusiem, Sunny Ndubuisi Ekeocha, Osita Nzenwa, and Angela Nkwo-Akpolu as members, while Godfrey Ndudi was returned as Secretary