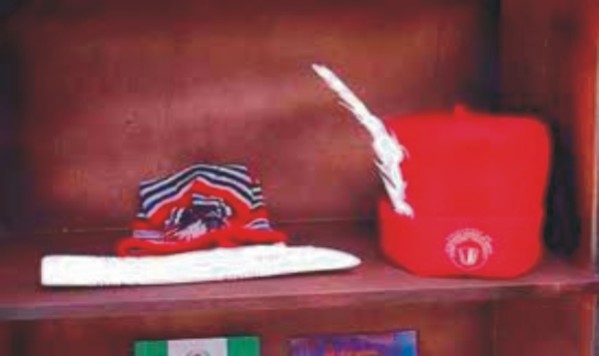 The traditional ruler of Lagwa Okwuato Autonomous Community, Aboh Mbaise Local Government Area, HRH Eze Cosmos Onyeneke, Ise Mbaise, Ekwueme IV has called on Governor Rochas Okorocha to desist from ridiculing Igbo traditional stool.
Speaking at a forum, he decried the recent suspension of over 60 traditional rulers from various parts of the State, some of whom are first class monarchs. He urged Owelle Okorocha to discontinue taking traditional rulers in the State for granted, the traditional institution is a revered stool maintaining that the Ezeship stool has suffered more desecration under Governor Okorocha's administration than any administration in the state, civilian or military. He advised the Governor to accord traditional rulers in the State their due respect as practiced in Enugu, Anambra, Ebonyi States reiterating that Hausas, Yorubas, Binis etc do not disrespect their monarchs.
Eze Onyeneke maintained that traditional rulers are not politicians and Imo State Council of Traditional Ruler should be separated from the government's politics of vendetta and vindictiveness. He stated that the purported suspension of 64 traditional rulers who attended a Town Hall meeting with ex-president Godluck Jonathan which was coordinated by Ohaneze Ndi Igbo and South East Council of Traditional Rulers amounts to witch-hunting and tagging it Eze (Dr) Cletus Ilomuanya's meeting is merely calling a dog a bad name in order to hang it targeted at ridiculing Igbo traditional institution.
The monarch advised the traditional rulers in the State to collectively resist the deliberate bastardization of Igbo highly revered traditional institution by government and its agents reiteratinig that the injury is not to the 64 Ezes alone but to the entire Ezes in Imo State and Igbo nation in general whose pride is being swept under the rug. He frowned at the situation where Ezes wine and dine with those at the corridors of power when an Eze is unjustly singled out for persecution based on political vendetta. He said the present Imo State Council of Traditional Rulers is supposed to have 54 members comprising one member appointed by the Governor and another member elected in the 27 Local Governments.
Eze Onyeneke advised Eze Ohiri to respect his seniors and the Traditional institution because his leadership style differs from that of his predecessors who brought honour to the council- Ise Mbaise as he is fondly called told Owelle Okorocha and Eze Ohiri not to forget that the position they are holding is not permanent because it will one day expire maintaining that the two of them are only looking at one side of the coin and they cannot be able to predict what is at the back of the coin.