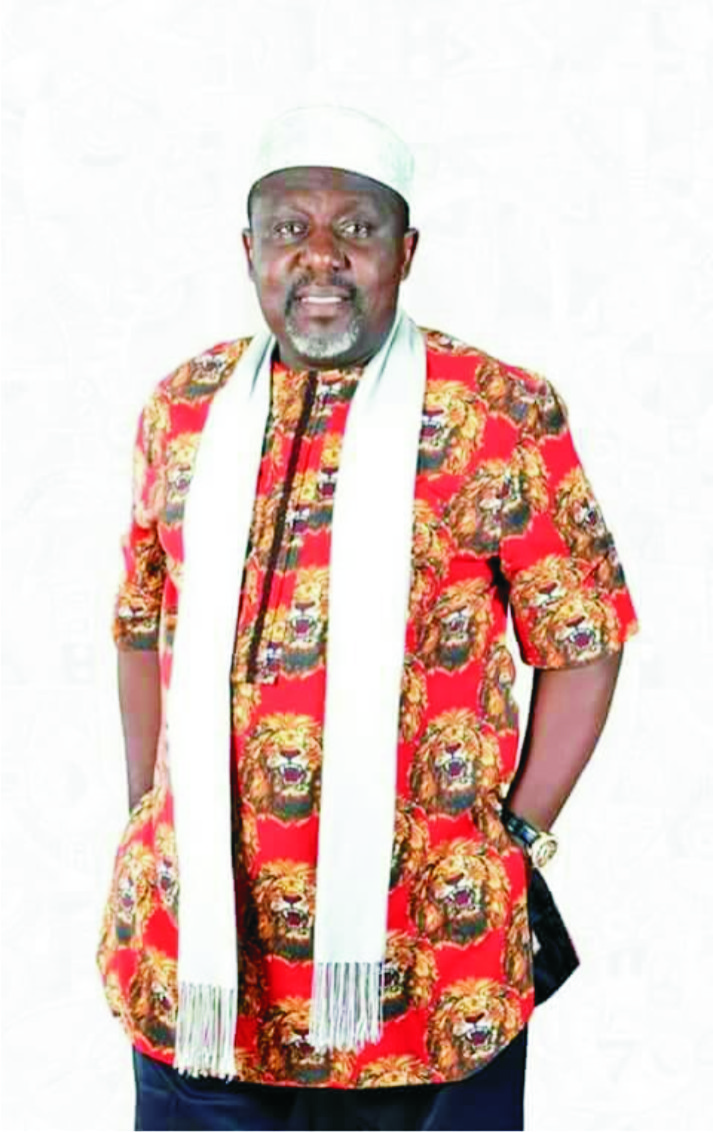 The Imo State governor, Owelle Rochas Okorocha need to showcase high level commitment to the progress and expected victory of the All Progressive Congress, APC candidates in 2019 election or may be forced to relinquish the party's Senate ticket for Orlu zone, reports Trumpeta.
This is coming against the backdrop of suspicion and complaints from the party leadership that some governors are likely not to work for the interest of APC candidates in 2019 election because tickets for elective positions were not handed to their favourities, even as a support group to President Buhari has called for sanctions against leaders and ticket holders supporting candidates outside the party.
Okorocha has come under hammer by the National Chairman of APC over the defection of his son in-law and the cherished candidate for Imo State governor in next election, adding that APC will win without him in the state.
Suspecting of a possible sabotage come 2019 election, a group in APC working for the second term ambition of President Muhammadu Buhari has advised the party's leadership to withdraw  tickets of leaders in its fold backing candidates in other parties.
The group, Buhari Media Organization, BMO in a statement signed by its chairman, Niyi Akinisiju and Secretary Cassidy Madueke, noted that such acts amount to anti party activities that should not be encouraged.
MBO's position may be targeted at some party leaders including Owelle Rochas Okorocha whose associates lost the APC ticket for governorship and other elective positions during the primary, but have moved on with a new party, AA.
Okorocha's former Chief of Staff and son inlaw, Chief Uche Nwosu as well other acolytes lost the APC ticket conducted few months ago. The governor who declared interest not to quit APC as he would remain in the party to run his senate election, however publicly  announced desire to back his associates, especially Nwosu, in any other party of their choice since he lacks the powers to stop them from moving out from the ruling party.
According to the governor during a media parley held a week ago in Owerri, Nwosu and other supporters will receive support in another party since Imo people will vote personality and not party in 2019.
The governor went further to inform the Peace and Reconciliation Committee set up by APC NW, that mending fences in the state chapter of the party has gone "beyond repair" signaling that he will stick to his inlaw in any party other than APC.
Apparently referring to Okorocha and few others whose followers have dumped the APC for other platforms, like Okorocha, the BMO in the statement added "we are disappointed that some ranking APC members who are actually founding members of the ruling party have encouraged some of their associates who lost out in the recent party primaries to seek elective offices in the platforms of other parties.
"It is wrong for these party chieftains to publicly exhibit acts of disloyalty and still expect to be accorded respect and rewarded by the ruling party.
"If they feel their associates are good enough to contest on another platform, they should also go pick the tickets of those parties.
"We at BMO therefore call on APC leadership to sanction these leaders by withdrawing their party tickets and give them to loyal members", it said.
The group further asked that APC supporters should be sensitive on the need to vote for all APC candidates across the board next year.
Apart from Nwosu who has the Speaker of the Imo State House of Assembly, Rt Hon Acho Ihim as running mate, about 18 lawmakers of APC extraction who could not get the party's ticket have moved into AA. Other contenders who are receiving Okorocha's backing are also part of the AA movement.