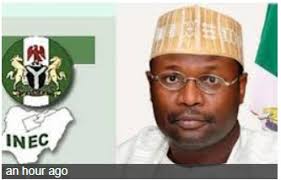 Okigwe political zone of Imo State, otherwise known as Imo North Senatorial Area, has since the commencement of the 2019 general election turned into a Battle Ground, where uptill today, it is not yet clear who is the winner of the Senatorial election, which has been conducted twice.
The same scenario plays out in the two federal constituencies of the area, which no candidate has since been announced as winner.
The situation is even more worrisome as INEC has kept silent on the ugly development in the zone, as the Electoral body has not come out to say what exactly is the real situation.
As Trumpeta goes to Press, there are conflicting stories as regards who won the Senate Seat.
The contest is among Senator Benji Uwajumogu of APC, Hon Patrick Ndubueze of PDP, Chief Charles Ozurumba of APGA and Chief Emenike of AA.
In the first election which took place on February 23, 2019, the exercise was pronounced inconclusive due to rigging and violence which marred the polls.
But then, INEC said PDP candidate Ndubueze was leading, but with cancellations in some Booths and LGAs in Okigwe zone which warranted a rerun.
Therefore the re-run was fixed at the same time with that of Governorship and House of Assembly elections on March 9, 2019.
However, since then, INEC has announced the winner of the Governorship in the person of Rt Hon Emeka Ihedioha of PDP and winners in the House of Assembly polls, including in Okigwe zone, but with the Senate and Federal House seats still unannounced and stalemated.
But despite this stalemate, Senator Benji Uwajumogu has gone ahead to pronounce himself the winner of the Senate Seat, which INEC has not refuted or affirmed.
Meanwhile, the Federal House seat is still at logger head, as INEC is yet to announce the winners in Okigwe North and South Federal Constituencies.
Doing battle in Okigwe North Federal Constituency are Hon Obinna Onwubuariri of PDP, Chikwem Onuoha of APGA and Simeon Iwunze of AA. Till now none of these names have been announced as winner.
In Okigwe South, the battle is among Hon Chike Okafor, Hon Jones Okeke and Hon Emeka Nwajiuba.
INEC is yet to announce any of the names as the winner of the election in the Area.
This situation of uncertainty has heightened the tension in Okigwe Senatorial zone, and stretched the electorate to their limits, as a call for another polls may witness voters apathy.
Meanwhile, stakeholders in the zone are worried that while elections have come and gone in other parts of Imo State that of Okigwe zone is shrouded in uncertainly when other zones have moved on after the general elections.