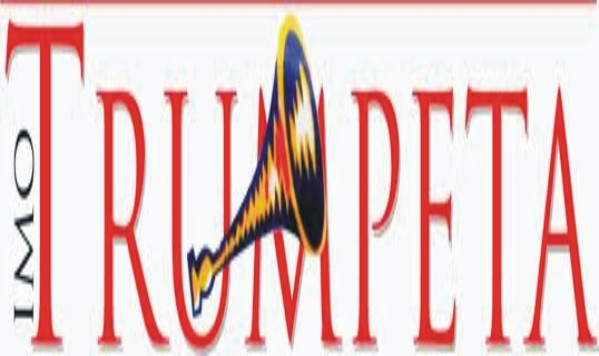 The first daily tabloid in Imo state, the Imo Trumpeta newspaper is one year to day.  The dream of three seasoned journalists, the paper has made it in grand style.
True to its editorial policy, the paper was born out of the need to inject new life into the profession of journalism particularly the print media by not just reporting events but offering relevant backgrounds to enhance better understanding of current issues.
As it celebrates one year in the newsstand today, Imo Trumpeta is happy that its impact in news dissemination is being felt across Imo state and being circulated in two other sister states, Abia and River states.
One other innovation is prompt dissemination of news.  At times, the Trumpeta beats the electronic media in news coverage, a landmark achievement in mass communication hitherto unimaginable.
Because of this singular achievement, Imo Trumpeta has become an indispensable menu in many breakfast tables as informed citizens are always anxious to know what is happening in government and the society in general.  No enlightened home begins the day without reading this highly informative paper.
The management is hereby assuring its numerous enlightened readers that the Trumpeta will continue to serve their interests better in the months ahead.  It will also welcome suggestions on how to improve and deepen its numerous landmark strides as well extend its circulation to other states.
While everything is being done to serve its numerous readers better, the management counts on their continued patronage and understanding.
Being voice of the people, the paper is confident to record more successes in the future because the interest of the public is paramount.