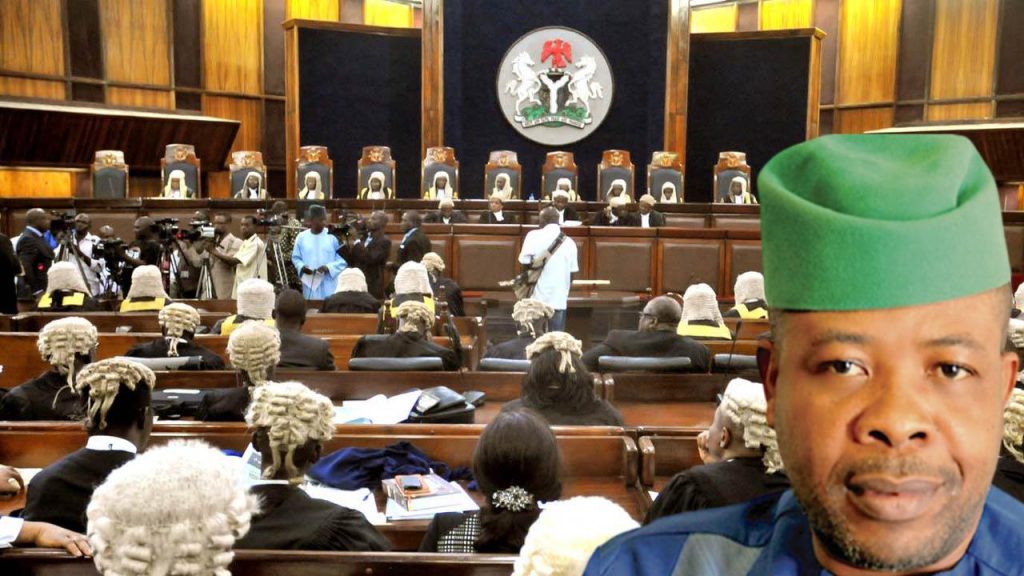 Reasons why the counsel to Ihedioha, Kanu Agabi (SAN) opted for adjournment when the case came up to have been noted.
Speaking on cable network news, Channels TV yesterday, an aid to Rt Hon Emeka Ihedioha on legal matters, Emeka Opara explained that they had to ask for a short adjournment because they were served the notice of Governor Hope Uzodinma's response a day (Monday) before the hearing adding that they needed to study the response by Uzodinma.
PDP further posited that it's pertinent to report that the processes by Ihedioha had been served on Uzodinma about two weeks ago, but he sent his response to Ihedioha a day before the hearing.
They however described as insincere the assumption in some quarters that Ihedioha's legal team were not prepared, ready and unserious.