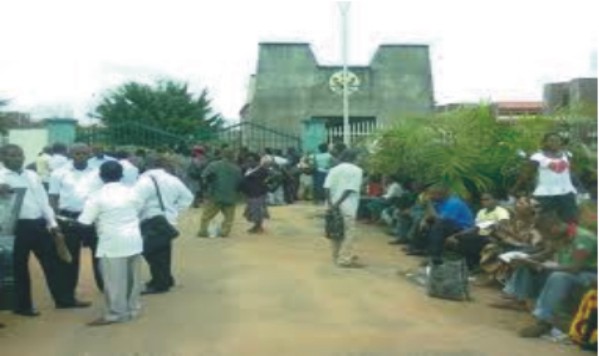 There is palpable fear in Imo State following fresh verification exercises civil servants of government ministries, department and agencies are expected to undergo this week.
The fear has led to a new regime of uncertainty in the workforce as the civil servants are apprehensive of what would be the outcome of the exercise.
Despite embarking on previous verification exercises, the Senator Hope Uzodinmma administration has mapped out another one aimed at picking out ghost workers.
Trumpeta learnt that before now, a non- governmental organization has raised the alarm of alleged plot by the state government to downsize the work force.
It was further gathered that what may have triggered off the plan to trim the workforce may not be unconnected to the number of the government staffers who are yet to receive monthly salaries since Uzodinmma came on board.
Since February 2020 after Uzodinmma was sworn in, a reasonable number of the workforce and retirees are lamenting non- payment of salaries and pensions despite verification exercises.
According to a release from the Civil Service Commission those who are yet to receive salaries till October 21, 2021 or have outstanding salaries are requested to bring certain documents for the verification.