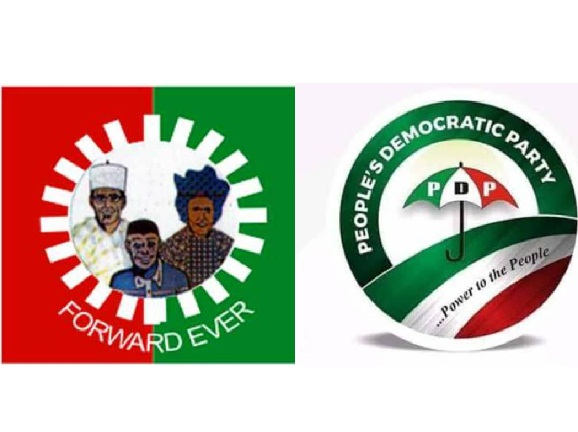 Based on what transpired in the last election, there are strong indications that two other forces in the party structure in Imo State; the People's Democratic Party, PDP and Labour Party, LP may consider an alliance to stop the All Progressive Congress, APC.
The ruling APC in Imo under the leadership of Governor of the state, Senator Hope Uzodinma had upper hand in the just National Assembly Elections where the party got two of the three senate positions including four of the seven released House of Representatives seats.
Trumpeta learnt that leaders of other parties and their candidates, especially those of the PDP and Labour Party were miffed at the manner the conduct of the elections and outcome.
It was learnt that the opposition parties not only lamented about the results but also accused the APC and Uzodinma of allegedly engaging in underhand practice to garner victories.
Despite winning few seats comprising one Senate position and three Reps among themselves, the PDP and Labour are said to be planning to checkmate the APC and Uzodinma.
 According to Trumpeta findings, discussions towards an alliance against the  ruling party machinery has commenced and what is needed only is for those involved to cement the relationship for the good of both parties.
According to what Trumpeta gathered, PDP and Labour Party would join forces to resist any attempt by INEC officials and Ad hoc staff deployed for the conduct to go in contrast to the Electoral Act and regulations guiding the election.
Also both parties will form strong  partnership to resist any attempt by APC and agents to subvert election process in the state assembly elections.