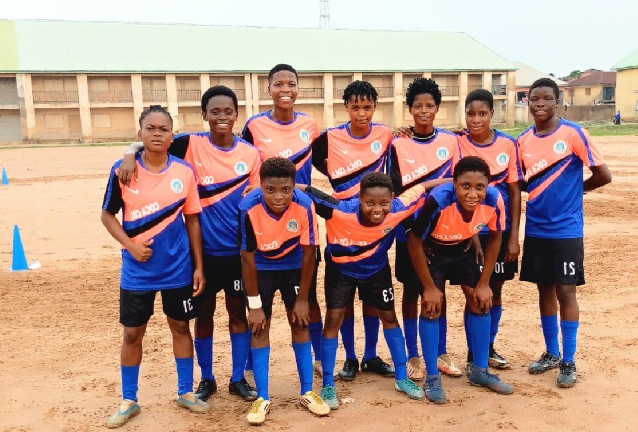 ..Takes On Experienced Heartland Queens
One the newest female football side in the south eastern part of Nigeria, First Mahi Babes FC will today make history as it features in the final of the Imo State Female FA Cup final at the first time of asking.
The team who's male counterparts failed to also reach the final after the bowed to Fr Eburuaja FC in the quarter finales 0-1 will aim to hold their own when they square up against their more experienced sister club, Heartland Queens in the final today at the Dan Anyiam Stadium by 2pm.
The female final according to the Imo FA schedule for this year's FA Cup will see both the female and male finals hold simultaneously by 2pm and 4pm at the Dan Anyiam Stadium.
Both finalists in the female category didn't kick a ball on their way to the final as they are the only teams that registered for this year's Competition and this has both qualified for the national Aiteo Cup later this year.
While First Mahi Babes are the debutants in the female category, Fr Eburuaja FC will also be debuting for the first time in the male final when they challenge the more illustrious 5 league times champions, Heartland FC.
On their way to the final, Fr Eburuaja defeated Ekomzy FC 4-5 on penalties after the regulation time ended 2-2 on Friday.
Heartland FC in the second semi final came from behind to overcome strong challenge from their Feeder team, Heartland Comets 2-1 to book a place in the final on Sunday.