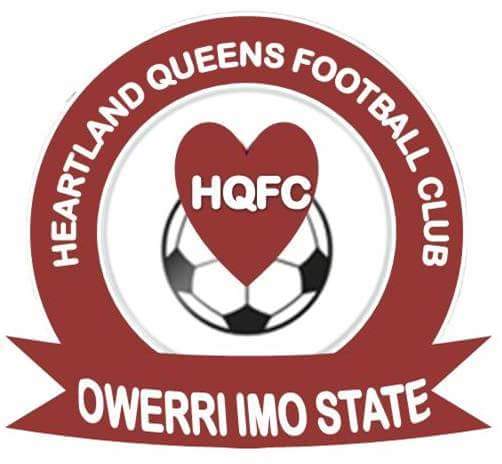 ..First Mahi Babes Tangles With Maureen Madu FA
With just two days into the maiden edition of the South East Women Football Association SEWFA, League competition currently ongoing at the Old Township Stadium, Owerri women soccer lovers have continued to be thrilled with impressive football and surprises.
This is so as the clear favourites of the soccer fiesta, Heartland Queens FC, Owerri were held to a goalless draw on Wednesday by less fancied GPWorld Football Academy of Nnewi.
The Anambra team who on the opining day (Monday) defeated their co -sister side Maureen Madu FA 2-1 were very resilient against the NWFL Premier League side from the blast of the whistle till the end securing 4 points in their kitty already and leaving the Onwa boys reeling on their misses after the thrilling encounter.
Meanwhile, another favorite for the trophy and NWFL Championship side have been painting the championship with goals in their usual characteristics after two games scoring a total of 9 goals, conceding only 1.
The Nelly Orisakwe tutored side whipped their first opponents, Awka Angels 5-0 on Tuesday and consolidated their intentions for the trophy with a 1-4 victory against Solo Wonders FC of Aba in their second group game.
The other games decided on Tuesday saw First Mahi Babes walk over Sunshine Stars FC of Ojoto who failed to honour their match while on Wednesday, Green Foot SA defeated their counter parts from Aba, Giant Empress FC 1-0.
The games continues today with matches slated for 10am, 12noon and 2pm respectively
SEWFA LEAGUE RESULTS
Match Day 1:
Group A
GPWorld FA 2-1 Maureen Madu
First Mahi Babes 3 w/o Rinsing Stars FA
Group B
Imo Strikers Queens 5-0 Awka Angels
Match Day 2 Results: 
 Group A:
Heartland Queens 0-0 GPWorld FA
 Group B:
Giant Empress FC 0-1 Green Foot SA
Solo Wonders FC 1-4 Imo Strikers Queens
Fixtures
(3/8/23)
Maureen Madu Vs First Mahi @ 10am
Awka Angels Vs Giant Empress @ 12noon
Rising Star Vs GPWorld FA @ 2pm
(4/8/23)
Green Foot SA Vs Imo Strikers @ 10am
Maureen Madu Vs Heartland Queens @ 12noon
Awka Angels Vs  Solo Wonders @ 2pm