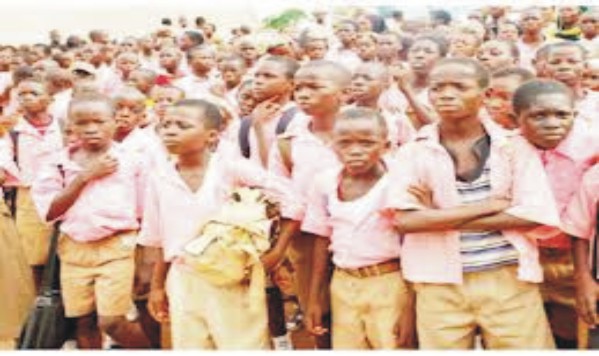 By Okey Alozie
Imo State Universal Basic Education Board (IMSUBEB) headed by her Excellency, Dr Mrs Adaokwuonu is said to be at war with the Commissioner for Education,  Prof JohnCliff Nwadike over the recruitment of Teachers.
The recruitment exercise which is timely according to our source is one of the Governor Hope Uzodinma's various ways of alleviating poverty and sufferings of the masses coupled with empowerment process of the shared prosperity agenda.
Along the line, it was gathered, IMSUBEB and the said Commissioner allegedly had a fallout on what should be done regarding the Governor's directive on the recruitment exercise.
Information revealed that IMSUBEB has finally opened up and declared Commissioner's statements on the recruitment exercise as frivolous, adding that the Commissioners statement that due process was not followed was wrong and unacceptable by the Board.
The Board in one of its releases explained that it followed due process ranging from the setting up of Committee comprising of Board members, Directors and Special Advisers to Governor on IMSUBEB matters
The Board also submitted that Media adverts were done in Newspapers and website coupled with the information given to Traditional Rulers and President- Generals of autonomous communities in Imo State.
According to the Board, the Commissioner is on his own and was not given any authority whatsoever to be involved in the recruitment exercise.
Against this backdrop, the Board of IMSUBEB has now considered it necessary to call a spade a spade and has reiterate its determination to hold the Exams for the recruitment on the scheduled dates, 15th, 16th and 17th August 2023 and thereby denounced the propaganda making the rounds by the Commissioner for Education to allegedly ridicule the image of the Board.
Concerned Imolites are now calling on the Governor to intervene into the matter before it escalates.
The concerned Imolites  want the Governor to set  up a panel to ascertain the truth and find out who among the two appointees is causing trouble.
All efforts made to see the Commissioner for Education to hear his own side of the story was abortive as at the time of filling this report.
Meanwhile those who applied for the Teachers recruitment exercise are now set for their Exams.
We gathered further that the Governor has given approval for the recruitment of over 600 Teachers in Imo State in the primary schools.