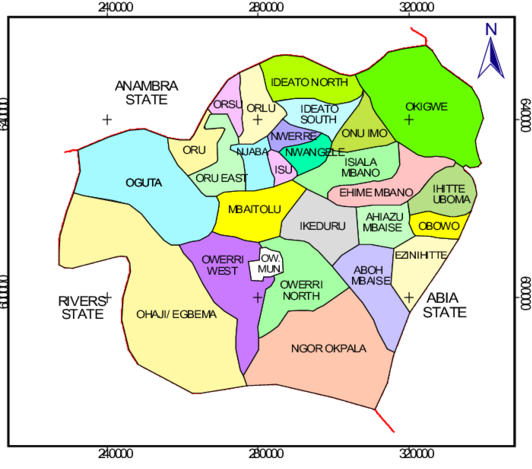 By Okey Alozie
The bags of rice brought by Imo State Government for civil servants to cushion the effect of fuel subsidy removal is said to have been trailed by lot of controversies since last week Friday.
Our source revealed that while some Ministries received their own bags of rice last Friday, others got theirs on Monday Sept 4th 2023.
Our roving reporter who went to the State Secretariat complex located along Owerri Porthacourt road observed that many workers complained bitterly on the sharing formula.
The workers who spoke to our reporter disclosed that those in authority hijacked the bags of rice. Many Ministries are still complaining that they have not received any bag of rice. It was alleged that some Ministries got more bags of rice than others.
This development sparked a lot of controversy and made aggrieved workers who felt shortchanged to start to complain and grumble.
Right now workers at different Ministries who are yet to get their rice are said to have secretly planned to storm Government House before the end of this week to show their grievance and for the Governor to take note.
It would be recalled that Governor Hope Uzodinma penultimate Friday visited the State Secretariat Owerri and promised to give bags of rice to workers, which he fulfilled last Friday 1st of Sept 2023.
Stories getting to our news desk revealed that there is foul play somewhere and if care is not taken, some Management Staff of some Ministries as we gathered might land themselves into trouble because of rice diversion.
While flagging off the distribution of rice to communities last week, the Governor warned against using peoples palliative to play politics.
Maintained that those sharing the rice should endeavour to follow the right sharing formula and that anybody caught in a form of misbehavour or diversion will have his or her self to blame.
It would recalled also that a similar thing happened last December, when bags of rice, oil and other Christmas gifts to Imo workers were allegedly diverted for personal use by those in authority.
This time, workers have planned to resist any move to shortchange them. The gift of bags of rice to Imo workers is part of the measures adopted by Government to cushion the effect of subsidy removal. We were told that after sharing bags of rice, more palliatives are also coming. Some Local Government Workers who spoke to our roving reporter, submitted that their problem is not bags of rice, but demanded for their 3yrs unpaid salary, adding that payment of salary, promotion and increase of minimum wage are the right things to do to Imo workers for them to be happy now, not sharing of rice.