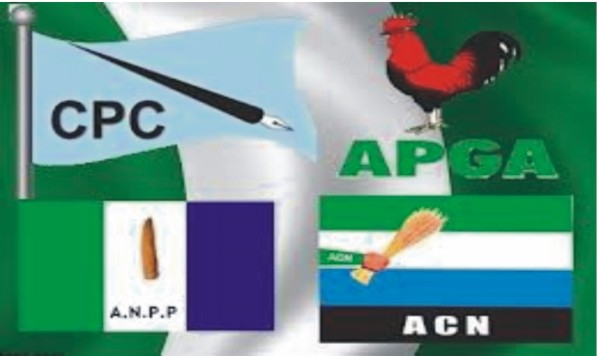 Even as the new party has not been registered, altercations are heralding its formation and existence in Imo State.
A major political brawl that almost led to disintegration over the composition of the Imo State Chapter of the All Progressive Congress, (APC) was averted at a meeting for opposition parties convened by Governor Rochas Okorocha held last weekend at Government House, Owerri.
Sources told Trumpeta that the meeting went on smoothly until Governor Okorocha unilaterally appointed one Romanus Egbuladike of the Democratic Peoples Party, (DPP) as Chairman of the APC merger committee in the state. The Governor's unilateral action was said not to have gone down well with some participants at the meeting, including respected legal luminary and chieftain of the Action Congress of Nigeria, (ACN) in Imo State, Chief Mike Ahamba (SAN).
The Mbaise-born Senator Advocate of Nigeria (SAN), was said to have openly objected to Okorocha's unilateral action, arguing that it is too early to appoint a Chairman for the merging political parties under the APC, when various committees of political parties involved in the APC merger are yet to conclude their job. He was also said to be averse to the Governor's decision to appoint someone from a minority party such as the Democratic Peoples Party (DPP) to head the APC in Imo, arguing that such action should be soft-pedaled until the APC is registered by the Independent National Electoral Commission (INEC).
Reacting to the issue in a telephone interview, Ahamba said at no time did he challenge or oppose the Governor, stating he only made useful suggestions which were accepted. "It was not a case of opposition, a Newspaper wrote that I opposed the Governor, that was not the case" Ahamba told Trumpeta.
However, a source at the meeting stated that the learned legal practitioner challenged most of the actions and intentions of the Governor, an action which earned him tremendous applause from other APC Chieftains and stalwarts at the meeting.