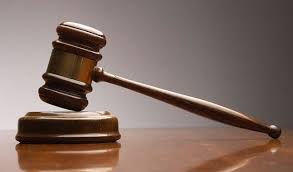 By Edmund Onyeananam
Inability of the members of Imo State House of Assembly to clear and confirm the nominees has been traced to the renewed mistrusts and in- fighting among members at the moment. Recall that Governor Rochas Okorocha, last week, submitted names of commissioner nominees, as well as, that of transitional council committee member of the various LGAs for clearance. But a week after, the members of the House are yet to undertake the assignment due to alleged disagreement among then on the conditions for the screening and confirmation. In line with an earlier report authored by this newspaper concerning 'high jump' the lawmakers set for the commissioners, it has been discovered that there is discordant tunes from the members forcing them to adjourn plenary for screening. Our correspondent who has been monitoring the development discovered that the shifting of the screening is not unconnected to the new round of troubles afflicting the lawmakers. Trumpeta has from good authority that some members whose constituents and acolytes were appointed by the governor and names submitted for screening, have to undergo the 'high jump' prompting them to ask the committees set up by the Speaker to screen the members and possibly lower the hurdles. Some of the members who have interest in the appointees are asking for zero condition for the clearance while others insist necessary 'logistics' must be provided before the Assembly sits for handling of their matter. It was also gathered that some former commissioners who are now members of the house insisted that it would not be an easy thorough fare for the new appointees considering that the passed a similar process in the past when they faced the lawmakers for screening. Trumpeta reliably learnt that a kind of 'logistics' is being requested for the processes of confirmation before portfolios will be allocated to them.
A particular lawmaker from Okigwe zone is championing the call for a free confirmation for all the nominees while the committee members in charge the screening are not forthcoming. Another aspect has it that the lawmakers who were not included in the screening committees of the new appointees are suspicious of their colleagues who they are accusing of alleged under hand practices.
Apparently disturbed that they are not carried along in the process leading to the exercise, another group of the lawmakers are asking for a transparent method of screening. The inability of the warring factions to reach a truce is said to be responsible for the long adjournment.
Meanwhile, the Commissioners nominees are said to be making a reach out to the lawmakers especially the leadership for consideration and invitation for screening. Most of the appointees were spotted at the offices and private residences of the House members seeking to penetrate the lawmakers.