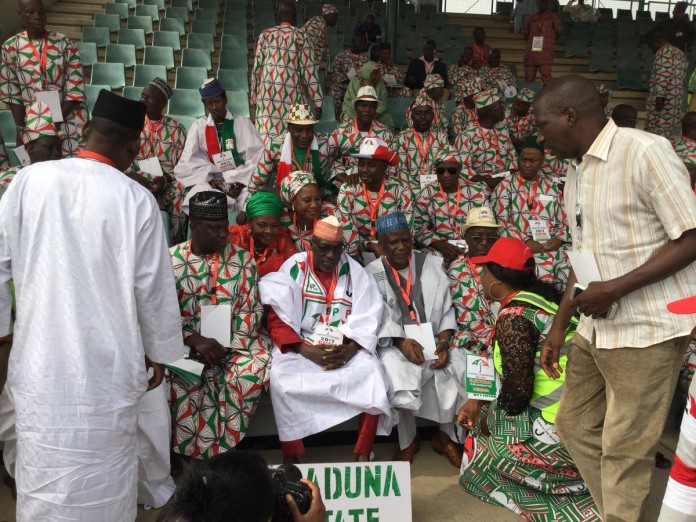 The Peoples Democratic Party (PDP) Imo chapter on Wednesday organized a one-day workshop for elected officers of the party ahead of the 2019 general elections in the State.
Hon. Emmanuel Enoidem ,the National Legal Adviser of the Peoples Democratic Party ,PDP in  his presentation titled "Understanding the electoral process and the electoral act as strategy for victory in 2019 "described electoral process as all the steps ,procedures and actions geared towards elections during elections and after elections leading to the elections of a person's into public offices.
Hon. Enoidem said several years of PDP being in power created a sense of being invisible, which led to electoral impunity, imposition and denial of justice and breach of both constitutional and the general principles which had served the party well.
He opined that the process of the last election was a direct result of the breaches of electoral process especially the zoning and power rotation principles.
The party Legal Adviser who represented the National Chairman of the People's Democratic Party, Prince Uche Secondus at the workshop thanked God that the new leadership of the party is out to rebuild, rebrand, reposition the party with a clear intent of taking back power come 2019.
Barr Charles Ezekwem ,Imo State Chairman of PDP in his opening address said, "today is the day we have been dreaming of .some of the party officers think they were  elected to work for a particular aspirant .Some of us are ignorance of our position that as executive members we are supposed to put the party interest first. In Everything I do, I think about the wards .my leadership is determined to give the party to the people and we will conduct a free and fair primaries."
He pointed out that the Workshop which dwell on the electoral processes using the provisions of electoral act as foundation was organized to educate party officers the reasons why they occupy various positions in the party. He enjoined all to be attentive so that they can go home knowing their duties and responsibility, warning that after the seminar any party officer found wanting would be disciplined accordingly.
The PDP boss pointed out that the era of changing names at the airport is gone for good.
Barr Ezekwem further said the Workshop theme "Equipping and Mobilizing Party Officials for Victory in 2019 is apt." It is expected that at the end of the seminar all organs of the party must yield to these reforms in the overall interest of PDP and the suffering Nigerians.
Also speaking at the Workshop, Nze Ray Emeana enjoined all party elected officers to be neutral, even as he averred that the workshop is to build capacity of the party officers and to equip them with needed information.