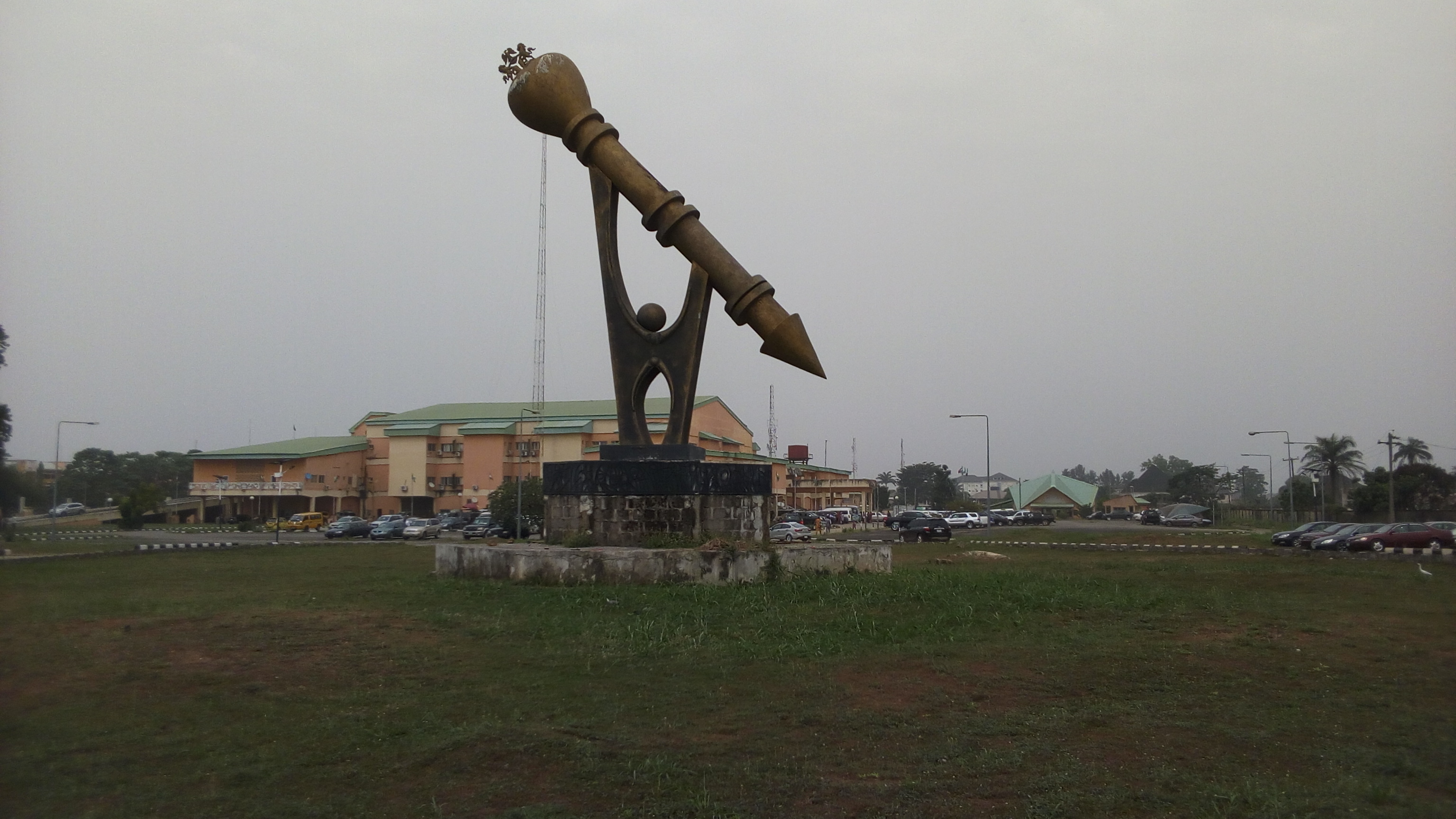 By Onyekachi Eze 
Palpable fear has enveloped members and workers of the Imo State House of Assembly, following the level of decay and cracks discovered within the Assembly complex.  Except, urgent measures are taken, the lives of the affected people are in danger
The fear may not be unconnected to the deteriorated nature of the building as continued cracks of the structural designs of the Assembly complex poses serious danger.
Trumpeta correspondent who observed the waiting danger yesterday disclosed that further delay in fixing the deep cracked walls and the Plaster of Paris, (PoP) may be catastrophic.
The most dangerous spotted areas that had already falling off is the POP leading to the legislative offices of the lawmakers representing  Isu, Obowo, Isiala Mbano, Ezinihitte Mbaise, Ehime Mbano, Owerri North, Nkwerre, and Onuimo, including the other routes leading to the Chambers.
According to some of the workers who spoke to Trumpeta Newspaper under strict anonymity, the Assembly complex couldn't have decayed that much if there were periodic maintenance by the leadership of the House.
They also attributed it to "a look down", saying it is not only the fall of the POPs or the cracks on the walls, but as an effect of rain which permeates through the roof, thereby exposing the foreign ceilings and the walls to danger. If no quick response is secured, the building according to them may collapse soon.
Trumpeta also observed with interest how lawmakers and their aides whose offices are around the "dangerous zone" avoid crossing over, in order to avert any sad news.
It would be recalled that the present State Government, led by Rochas Okorocha had on inception for the second term in 2015 read out millions of naira his administration used in the renovation of the complex.
Owelle Okorocha also said in one of his speeches that by the amount of funds used in refurbishing the Assembly complex by competent contractors, there won't be further "cause for alarm" in years to come".
However, the visible cracks and impending dangers can be said to put the purported work done at the Assembly building to a test, while speedy response is expected to avert doom.
Prince Egeneokwu Raises Alarm Over threat by Some APC Youths.
Former aspirant for Ideato federal constituency Hon Prince Donald Egeneokwu aka swagger has raised alarm over threat to his life and property by some faction of Ideato South APC leaders and youths.
Hon Egeneokwu told our reporter that some youths of Ideato south led by One Mr Philip Amagba, Polycarp Ohia, Dim Innocent, Uzoma Akpaka and Ralph Okwara among others visited his house recently and warned him over his support for senator Ifeanyi Ararume.
According to him, they threatened that they will set my house ablaze if i don't desist from supporting senator Ararume ambition stressing that he has the right to support any candidate of his choice as a party chieftain in Ideato Federal constituency.
"Am ashamed that our youths can allow themselves to be used for such act afterwards they will be given stipend and dumped after the election, he said.
He noted that these youth are being sponsored by top government functionaries in the area among whom are the member representing ideato south in the state House of Assembly, Hon Ikechukwu Amuka, Geraldine Obinali nee Okorocha, Hon Kenneth Emelu Hon Luke Mbadiwe , TC chairma Hon Victor Nwanaforo and Hon Gertrude Oduka among others to perpetuate this act which he described as politics of hatred and bitterness.
He further Urged Ideato people to stand firm on their feet and fight for their right adding that he took the decision to toll the right part in order to bring Ideato youths together and inculcate sense into them while calling on the security agencies and human right activist to wade into the matter as such threat cannot be ignored with just a wave of hand.