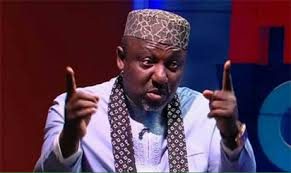 Following the declaration by the Imo state government for the arrest of the immediate past Governor of the State, Owelle Rochas Okorocha has approached the law court to avoid arrest.
Trumpeta learnt that the former Imo Governor apparently scared of what would be his fate if he enters the State, in a suit filed by his counsel, Alaezi Nmezi, asked the court to declare the order for his arrest and detention by Imo state government as unconstitutional, illegal, unlawful and violation of his rights.
Okorocha approached a High Court in Lagos, seeking an order of perpetual injunction, restraining the Imo State government and its agents from arresting, detaining, harassing or acting in any manner that infringes on his rights.
Listing the Imo State Government, Attorney General of the state, Secretary to State Government (SSG) and the Chairman, Imo State Property Recover Committee as first, second, third and fourth respondents, Okorocha prayed the court to enforce his fundamental rights under the Nigerian Constitution and the African Charter on Human & People's Rights Act.
It could be recalled that since leaving office, there had been series of accusations and counter accusations between Okorocha, his allies, on one part and Governor Emeka Ihedioha and representatives of the present administration in the state government.
The development was further aggravated last week when the SSG, Uche Onyeaguocha, reportedly issued an arrest order on Okorocha, while addressing some youths. He disclosed that the state placed Okorocha on security watch and urged Imo citizens to arrest him and alert the government whenever he was found.
The outburst by the state government may not be unconnected to the attack suffered by an appointee of the state and chairman of the Recovery Committee, Jasper Ndubuaku was attacked at Spibat premises, home of Okorocha.
Okorocha said his constant harassment and intimidation and members of his family by the respondents, their servants, agents and privies, poses serious risk to their lives. He asked the court to grant him a consequential order for "general aggravated and exemplary damages against the respondents, amounting to N150m, for the unlawful, illegal and unconstitutional violations" of his fundamental rights, in addition to the cost of prosecuting the matter estimated at N5m.