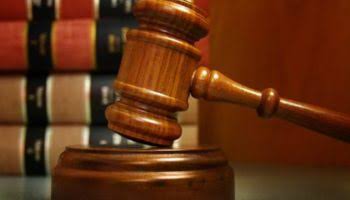 The legal battle over the March 9, 2019 Imo Governorship election has resumed again,  with the Supreme  Court serving the parties involved in the Review case presented to it by the deposed Governor of Imo State, Rt Hon Emeka Ihedioha.
Those summoned for the latest case before the Supreme Court are: Senator Hope Uzodinma, the present Governor of Imo State, the All Progressive Congress APC, and Independent National Electoral Commission INEC.
The Governorship candidate of the Peoples Democratic Party, PDP, Hon Emeka Ihedioha was on January 14, 2020 removed from office by the Supreme Court, and announced Senator Hope Uzodinma winner, after the court added votes from 388 polling units.
Following this situation, Ihedioha approached the Supreme Court with a petition praying the Supreme Court to revisit the judgment which he said had many anomalies, including awarding Uzodinma more votes than the number of accredidated voters.
The judgment of Jan 14, 2020, caused a lot of crisis in Nigeria which even attracted the attention of International Communities, and led to Nation-Wide protests from members of Peoples Democratic Party, PDP.
Trumpeta learnt that Ihedioha's team of Lawyers requested for accelerated hearing on the Review, which is an indication that when the case resumes it would take a short time for Court to finally resolve the lingering Imo Governorship imbroglio.