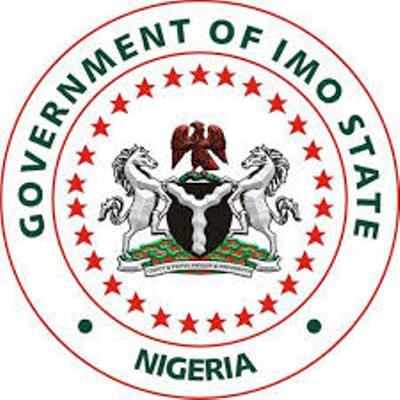 The chairman of the Imo Internal Revenue Service (IIRS), Chief Justice Remigius Okoye has promised to use all available frameworks within the disposal of his agency to enhance the revenue generation capabilities of the IIRS, thereby improving the financial base of the state government to enable it provide the much needed dividends of democracy to the citizens.
The IIRS chairman made this known on Tuesday, May 12 during his maiden address to the management staff of the agency in his office. He informed them that the essence of the meeting was to interact with them on the way forward which he said would not be business as usual, hence the need for all hands to be on deck and everyone's maximum cooperation needed.
Chief Okoye called for a paradigm shift from the way things used to be done to a proactive revenue enhancement posture, adding that the necessary data base to work with had been provided and would help them not to take on other people's work.
The IIRS boss observed that the agency was not branding a new revenue procedure but would rather harness what had been placed on ground. Okoye used the occasion to call on the taxpaying public and organizations to endeavour to fulfill their tax obligations to the state, nothing that no government can succeed or grow without revenue generation.
He also commended Governor Hope Uzodinma for his leadership acumen, especially in infrastructural development and in restoring sanity to the state.
The IIRS chairman concluded by saying that despite the changes of the present day, Governor Uzodinma has ensured adequate enabling environment for the IIRS to enhance revenue generation in the state.
Speaking to our reporter after the meeting, the media Adviser to the Imo Internal revenue service (IIRS), Dr Joseph Aniemeka Nwachukwu described the chairman as an altruistic administrator with immense capacity to move the agency forward by enhancing the state's revenue base.
Dr. Aniemeka Nwachukwu also called for media support for the IIRS boss who he described as being on a mission to complement Governor Hope Uzodinma's vision of a new Imo of Shared prosperity and improved standard of living.