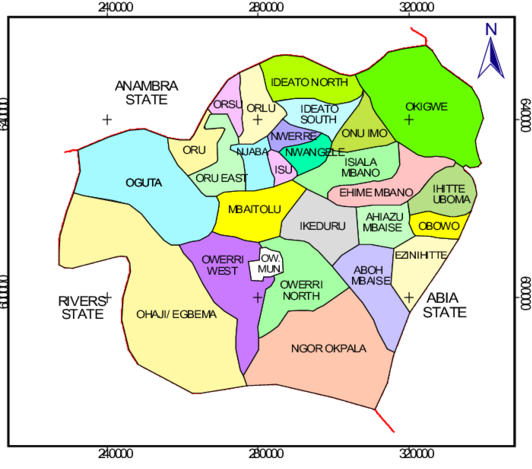 By Stevenie Michaels
November 9 , 2020 will remain another milestone in the annals of the history of ASAA Ngugo,Ikeduru Autinomous Community Ikeduru LGA, Imo State as the community presented its Eze elect and 2nd traditional ruler, Prince Chinedu Abaraonye to fill the traditional stool of the town, which became vacant after the transition of HRH Eze Francis Abaraonye Nzeji,Assa 1of Assa Eze in 2016.
The presentation ceremony of Prince Chinedu Declan Abaraonye as Eze elect by the King-makers of the community which took place at Ikeduru Council Headquarters attracted government functionaries,Leadership of Ikeduru traditional rulers, community leaders, friends and well-wishers as well as family members of the new monarch.
Addressing journalists yesterday after his Presentation, prince Abaraonye, thanked his community for the confidence reposed on him. He said that the task facing him as the Eze elect of his community is big, and expressed optimism that God Almighty, who elevated him to the stool, would give him the wisdom and grace to lead his community.
According to him,"I pray that God will give me the wisdom to lead my people to the Promised Land. I can make mistakes as human being but I pray that God would give me the enablement to make amends as soon as possible so that my years on the throne will be a great blessing to my people.
"Everybody is a stakeholder in the project of making Assa great. Please, my people, let us join hands as brothers and sisters to rebuild Assa ", he said.
Receiving the Eze-elect, Hon Tony Iwuamadi ,Ikeduru IMC Chairman commended the people of Assa for their peaceful deposition. He expressed excitement that the development is happening in his time.
The Ikeduru Chairman said ,"It is the Eze elects constitutional right to avail himself for the ezeship seat."
Earlier ,HRH Eze Marcel Egemonu,Ebi.of.Ebikoro and chairman Ikeduru traditional ruler who led team of traditional rulers , commended the people of Assa autonomous community for successfully electing a brand new monarch .
He said that Abaraonye, based on his track record, is capable of leading the community to the Promised Land and called on the townsfolk to give him every needed support
Chief Linus Njiribe,Palace Secretary in an address presented on behalf of Assa autonomous community , said that the Eze elect is the 3rd child of his parents
He described the emergence of the new Igwe as Divine; adding that it has united the community and its people more than ever before