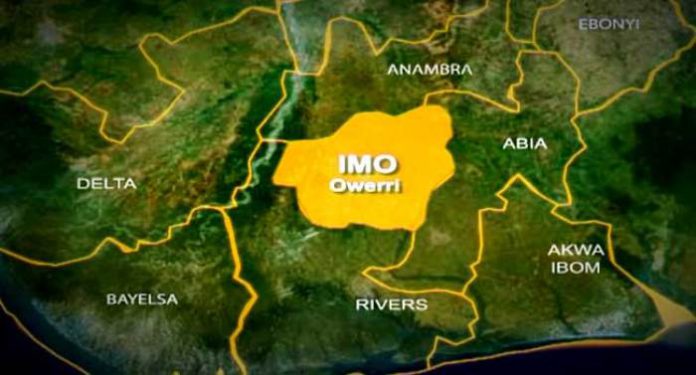 The President of Mbaitoli LGA Town Union President-Generals, Prince Vincon Uwakwe-Uwandu has raised alarm over what he called the disturbing situations in the Communities in Imo State, following forceful dissolution of Town Unions and imposition of hand-picked President-Generals by Government.
Speaking to Trumpeta in Owerri, Uwandu who is the President-General of Umunneato Ishi Ogwa Community Mbaitoli LGA said that it is the height of illegality for anybody to wake up one morning and sack duly elected Town Union Presidents of Communities, and replace them with unelected hand-picked individuals and impose them on communities.
Prince Vincon Uwandu who is also the Public Relations Officer PRO, of Imo State Town Unions disclosed that to stop the crisis that may erupt in the communities and invariably in the State, it was high time Governor Hope Uzodinma reined in the Interim Management Committees IMC Chairmen of the LGAs, who are supervising this rape of Nigerian Constituted Laws, by on their own forcing on the people individuals that were not elected by the people to oversee their affairs in the Grassroots.
Uwakwe Uwandu said that it is Lawlessness of no mean order for Government to abandon the Laws of the Land and resort to self help, pointing out that President General across that State have been making calls and lamenting over the brigandage and Lawlessness visited on their people by those who abhor due process and rule of Law.
He stated that the Administration of Governor Rochas Okorocha wanted to try the impunity and it could not work as the masses resisted the illegality in a Democracy.
"The President-Generals in Mbaitoli LGA see it as invitation to chaos and mayhem when rules and regulation are abandoned for illegality" Vincon told Trumpeta.
He called on Governor Uzodinma to intervene in the matter, and restore peace in the communities, before the matter goes out of hand.
Uwandu maintained that since the Uzodinma administration has abolished the CGC Law put in place by the Okorocha Government, the Uzodinma administration should fellow laid down rules and Laws that Govern Autonomous Communities in the State for peace, development and due process in the communities.