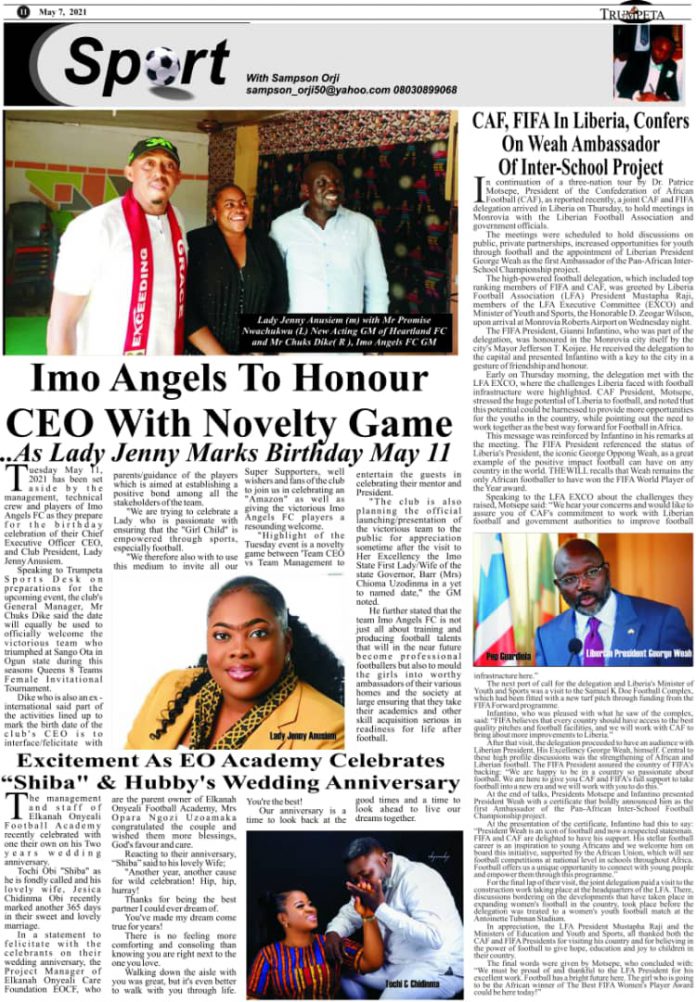 The management and staff of Elkanah Onyeali Football Academy recently celebrated with one their own on his Two years wedding anniversary.
Tochi Obi "Shiba" as he is fondly called and his lovely wife, Jesica Chidinma Obi recently marked another 365 days in their sweet and lovely marriage.
In a statement to felicitate with the celebrants on their wedding anniversary, the Project Manager of Elkanah Onyeali Care Foundation EOCF, who are the parent owner of Elkanah Onyeali Football Academy, Mrs Opara Ngozi Uzoamaka congratulated the couple and wished them more blessings, God's favour and care.
Reacting to their anniversary, "Shiba" said to his lovely Wife;
"Another year, another cause for wild celebration! Hip, hip, hurray!
Thanks for being the best partner I could ever dream of.
You've made my dream come true for years!
There is no feeling more comforting and consoling than knowing you are right next to the one you love.
Walking down the aisle with you was great, but it's even better to walk with you through life. You're the best!
Our anniversary is a time to look back at the good times and a time to look ahead to live our dreams together.
Happy Anniversary to us my super hero.