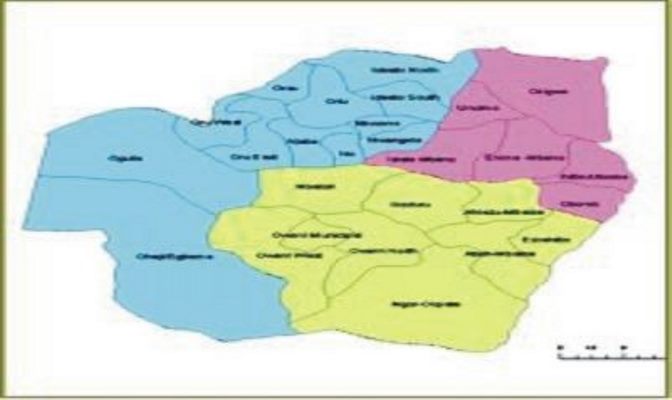 As the 2023 generation election draws nearer with about thirteen months remaining for electoral activities to kick off in full swing, Aspirants who are angling for positions have already started making subtle preparations.
In elections like the Senate seat, which covers Local Government Areas and Zones, Trumpeta has it on good authority that interested contestants in the ruling All Progressive Congress, APC and Peoples Democratic Party, PDP, have started warming up.
Other political parties like All Progressive Grand Alliance, APGA, Labour, Accord and others are waiting in the wings, since most Aspirants who got disappointed in the Big Parties usually take succor under the less big parties, to actualize their ambitions.
Therefore, APC and PDP are the major political parties where Aspirants are jostling for ticket, and have started moves that will actualize into being candidates of the parties.
In Owerri zone, otherwise called Imo East Senatorial Zone, the fight as usual for the Senatorial seat will be tough and fierce as the time ticks.
In the APC, Trumpeta learnt that seven Heavy weights are said to be eyeing the ticket of APC.
Trumpeta sources said that Chief Mike Nwachukwu, Chief Alex Mbata, Hon Tony Gray Okpe, Chief Uzoma Obiyor, Prince Eze Madumere, Senator Chris Anyanwu and Dr TOE Ekechi are the early Birds for the contest.
In opposition Peoples Democratic Party, PDP, those in the race are Senator Ezenwa Onyewuchi, Senator Samuel Anyanwu and Hon Uche Onyeagocha, with other names still playing on the back ground.
According to information available to this Newspaper, Owerri 2023 Senate will be based on how the situation in the State and Federal pans out before the election year.
Already, Senator Ezenwa Onyewuchi is occupying the seat, and he is of the PDP.
Those to challenge him are Hon Uche Onyeagocha, a one- time Federal House member for Owerri Federal Constituency, former SSG under the Gov Emeka Ihedioha administration, and Ex Governorship Aspirant. Onyeagocha is said to be a tough politician , who dares even where Lions stare from afar.
He is also said to be a grassrooted politician, whose magic is his acceptability across the rich and the poor.
Trumpeta was also told that Oyeagocha has gradually started setting up his political machine to mount a challenge on the project, even though elections are over a year away.
Another challenger against Senator Ezenwa is Senator S amDaddy Anyanwu who just last week was crowned the National Secretary of his party PDP.
Many who thought the plum position could assuage Anyanwu's quest for the Senatorial Seat may be disappointed, as it is learnt that the Amaimo, Ikeduru born former LGA Chairman may still be eyeing the position he once occupied in Abuja.
However, political pundits are of the prediction that the incumbent, Senator Ezenwa Onyewuchi will not be a push-over, as he has endeared himself to most Owerri zone voters following his Empowerment projects scared all nooks and crannies of the Senatorial zone.
In APC, it will be a fight to finish, as all the gladiators have one quality or the other.
Chief Mike Nwachukwu, a candidate of APGA during the last election still believe he won that election, but was outsmarted by the PDP.
Therefore, Nwachukwu will throw everything he has into the latest project, as he was nearly denied being made a Senator as he gave PDP a fight of their life in 2019 election.
Mbata, who hails from the same axis as Nwachukwu in Obube area of Owerri North LGA, has not hidden his intention to go to the Senate. Recently, the former shy Business mogul has been out and doing in occasions in long convoy, to attract attention.
The ABM Chief Executive Officer, is said to have already set his political structure to pursue his ambition to reality.
Tony Gray Okpe has always been known to vie for the Federal House Seat. If he has decided this time to high the ante, good luck to him.
Uzoma Obiyor, from Ikeduru LGA is said to be highly interested in the Owerri Senate Seat. But he has to first scale the APC primaries.
The Communication Billionaire, who was one of those that financed "Imo Coalition", believes that the Senate position is what fits him, as he had once tried his hands in the Governorship race which did not pan out well.
Prince Eze Madumere is another politicians eyeing the Imo West Senatorial Seat. Although he has remained unnoticed in the current APC setup in the State, but close Associates to the former Deputy Governor say that the Mbieri born mercurial politician has been working silently on the project.
Trumpeta also learnt that Senator Chris Anyanwu, whose time in the Senate replete with memorable landmarks is still dreaming of being a legislator.
This Newspaper was told that Anyanwu is still battling to settle down in APC after she left PDP for the ruling party in the State.
Dr TOE Ekechi, the progenitor of the "Imo Coalition" that swept Gov Okorocha away from office without planting his son inlaw as successor, is said to stockpiling a war chest that will facilitate his Senatorial ambition without fail.
Trumpeta learnt that the Ngor Okpala born Media Mogul and former Commissioner for Information in Imo State, is putting his act together quietly until the proper time to show his face.
Pundits maintain that the Area Ekechi is coming from will give boost to his ambition, as the Ngor Okpala axis has been lacking in the scheme of things in the Senatorial matter in the State.
Following the latest situation, indications are that the Imo West Senatorial battle will be robust but tough, as the usual horse tradings and intrigues play out to determine who gets what.