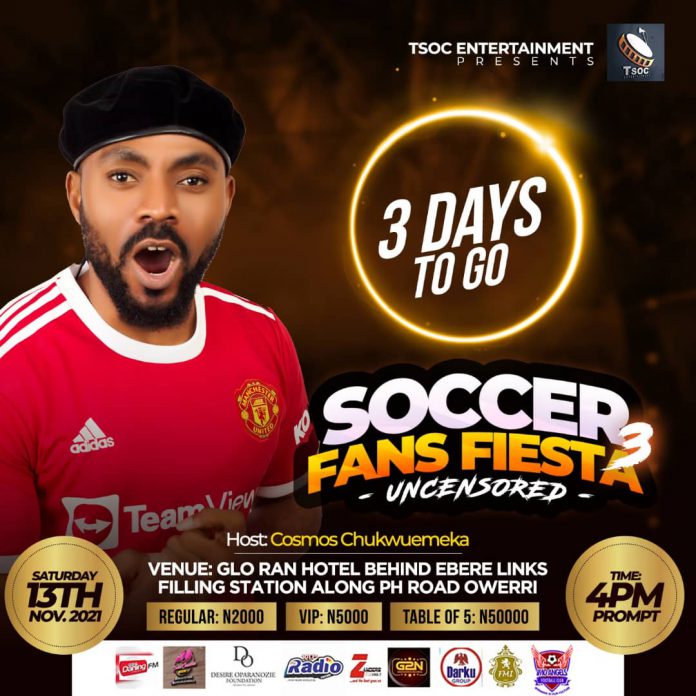 All is set for the third edition of the Soccer Fans Fiesta tagged 'Uncensored'.
The annual showpiece takes center stage by 4pm on Saturday, 13th November 2021 at Glo Ran Hotels, behind Ebere Links Filling Station, Port Harcourt Road Owerri, Imo State.
The epoch making event which creates an ambience for relaxation, networking and uniting football fans with a game show will be hosted by Cosmos Chukwuemeka (Puyaka Master) and features renowned bongo artist Shama Melody, like wise the 'Akuko Siri' crooner Nonso Nkwa, hip hop sensation U.C Flamez and comic relief from MC Ogene, Aso Rock and many more with good mixes from DJ Extreme, DJ Saquo, DJ Ice Babe, and DJ Wizard.
The Organizers in a chat with reporters revealed that every guest will be treated with a gift, having secured a partnership deal with Darku Group, makers of Darku soaps. while fans who represents their clubs in a unique way will be rewarded with cash prices, medals and a gigantic trophy.