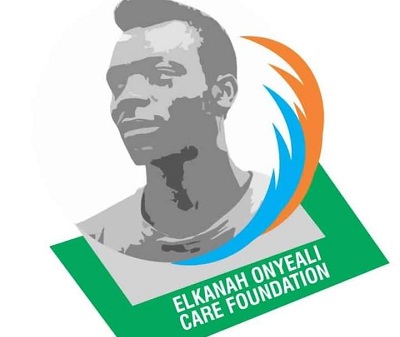 The President and CEO of Elkanah Onyeali Care Foundation, Comrade Obidinma Onyeali (KSC) has eulogised the efforts of the Youths Sports Federation of Nigeria YSFO, particularly in the promotion of grassroots football development.
Reacting to the on going Imo YSFON U-15 Memorial football competition on memory of late ex-iternationals who not only served as coaches at the then Imo Sports Council but helped in grooming lots of talents that later became super stars, Sir Obidinma lauded the Imo state Chapter Chairman, Mr Ndubuisi Opara who also doubles as Vice- President South East for his doggedness in sustaining the spirit of working to develop grassroots with his exco members.
Sir Obidinma who incidentally is also a member of YSFON south east executive noted that YSFON programmes should be given better attention as it posses the capacity to help not only to identify and nature talents but also help in curbing social vices as the youths would be meaningfully engaged as well as become better citizens to the society.
He likened the activities of YSFON to the selfless service his Late Father, Elkannah Onyeali gave Imo state after returning from the States to serve as a Coach and administrator in the old Imo Sports Council helping them to win accolades at the Sports Festival on several occasions before his retirement.
He however urged the government and well meaning sons and daughters of the state as well as cooperate bodies to support YSFON for a better youth development especially in sports.