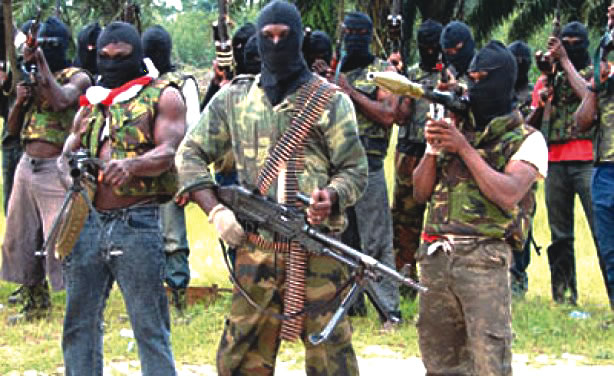 ..Residents Desert Homes, Business Shut
The Orogwe Community in Owerri West LGA Imo State entered the new month of August with sounds of guns as alleged Unknown Gunmen invaded Umuafom village at about 9.30pm on Monday 1/8/2022 killing about eight persons and leaving about four injured including a motorcyclist.
An investigation carried out by Trumpeta revealed that the attack did not last up to five minutes as neighbors said the attackers in a gorilla warfare style broke into the apartment peacefully occupied by some Tenants for many years, wrecked the havoc and zoomed off.
Although, the Traditional Ruler of the Community, Eze Emma Ejiogu could not be reached for comments, the Palace Legal Adviser, Barrister Bethel Nzimako condemned the dastardly act and quickly absolved indigenes of the Community in the bloody act.
He said the victims have lived peacefully in the Community to a point that one can hardly distinguish them from the indigenes.
He however assured that the Community would get to the root of the matter.
In his reaction, the President-General of the Community, Mr Benji Iheanacho condemned the attack adding that the attackers wanted to paint the peaceful Community black. He insisted that the Community had no hand in the attack adding that the Community would make an official statement after a Stakeholders meeting on yesterday 3/8/2022.
In a reaction, the Youth leader of the Community, Engineer Emeka Umezuruike thanked the security agencies contacted for their prompt responses since Monday the incident took place.
Some indigenes who spoke to this Reporter on condition of anonymity said they suspect the attackers to be "scrap" business partners of the victims as they just sold their "wares" recently.
Another person recalled that recently the Community flushed out some suspected bad boys in the area suggesting that they may have ganged up in such a dastardly manner just to portray the Community in bad light.
Meanwhile, a tricycle operator simply described as Jude who ran into the attackers during the operation is currently recuperating following bullet wounds he sustained that fateful night.
Attempts to reach the Imo Police Public Relations Officer, Abattam, failed due to bad Network.