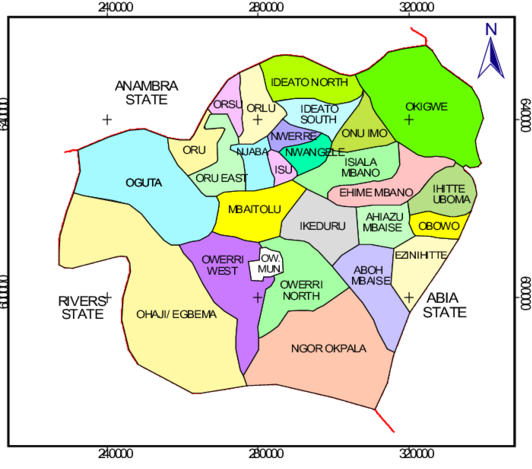 By Stevenie Michaels
Following the news flying around and carried in some Owerri based media outlets, not Trumpeta, allegedly accusing Prince Charles Amadi, of imposing the APC candidate for Mbaitoli and Ikeduru Federal Constituency, Hon. Akarachi Amadi on the  people of Mbaike, the culprit behind the fake information, Hon Uche Ogbuagu  has been described as one unfit to win the  election.
Speaking with some groups of journalist in his Owerri residence, Prince Charles Amadi described who described the publication as pure lies from the pit of bandied about by a purveyor of   falsehood in the mould of Ogbuagu.
Answering questions, on the alleged manipulation of number of voters in one of the polling units, Amadi affirmed that, is not in the character of his people to engage in such act adding that he is also not working in or for INEC.
 According to him, he was surprised to read  about the world press conference organized by the Labour party candidate,  Ogbuagu who was expected to concentrate on how to take part in the re-run exercise than feed the public with lies about him.
  Reacting to the allegation Ogbuagu levelled against him concerning usage of thugs and  armed men In military uniforms  to intimidate ,beat and assault pregnant women, nursing mothers and old women, Amadi who took exception to the claims of the labour party candidate opined that he has  never disrespected not to talk of assaulting a woman before because he has a mother, wife sisters and daughters.
While stating that  he hasn't even touched his children for any  reason during their kindergarten years enjoined Ogbuagu to think of his election than engaging in campaign of calumny and blackmail against him.
"People should advise him to focus on his re-run election. INEC has a regulation that once there is a case of over voting in any election, such election should be cancelled", Amadi added.