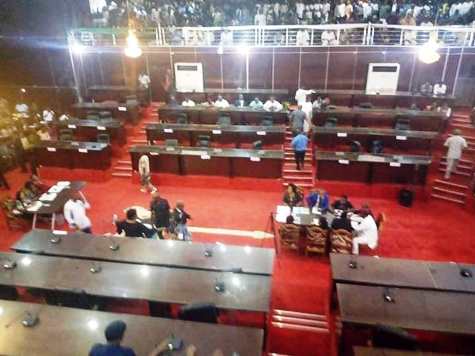 In the ballot for the contest to the respective state constituencies of the Imo State House of Assembly slated for this Saturday, March 18, will be former members of the House seeking return tenure.
Aside from those who are part of the 9th House and aiming for a second missionary journey, the roll call is made up of former members who represented Orsu, Uche Agabige, his former colleagues; Obinna Egu and Lugard Osuji of Ngor Okpala and Owerri Municipal respectively.
Trying another luck after testing legislative business in Imo Assembly is Owerri Municipal's Clinton Amadi and Greg Okemili of Oru East. While Amadi was of the 2007-2011 set, Okemili became a member in 2011-2015.
Ironically, Trumpeta observed they are using different political platforms to seek a return. Running under the APC are Obinna Egu, Uche Agabige. Carrying the PDP flag among the returnees is Okemili who went first with APGA. This time it's now Lugard Osuji who left APC that is running with the APGA flag while another challenger for the Owerri Municipal, Amadi is for the Labour Party