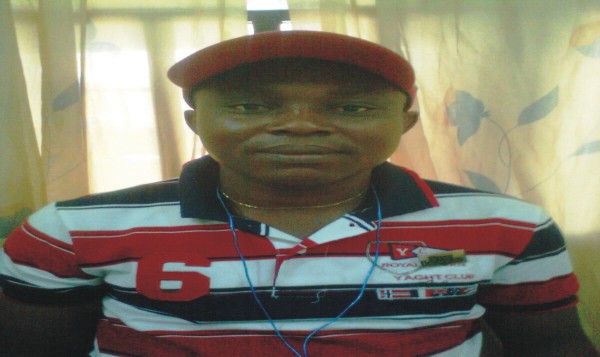 Deputy Governors Cup, A Driving Force For Female Football Development
For over a decade the development of female football has been on the rise with the exploits of the female National teams, the Super Falcons, the Flamingoes and the U-17 team dominating the African scene and making remarkable impacts at the world stage.
Imo indigenes have over time shown their prowess in the area of female football as every of the National teams are dominated by girls of Imo origin. But the State unfortunately doesn't have a female team of its own and have often struggled to raise a team for either the National Sports Festival or any other championship.
However, the answer to this problem has been around the Conner only that we have failed to harness the potentials that are discovered during the former Deputy Governor Female Football Competition for the past three years.
The Deputy Governors is cup is an annual football competition organized by Youth Sports Federation of Nigeria (YSFON) for female players in all the 27 Local Government Areas of Imo State and has for the past three years produced quality female players that have are now plying their trade in the Nigeria Female National League.
The exploits so far achieved by the likes of Uche Eucheria, Perpetual Nkwocha, Stella Mbachu, Desire Oparanozie, Akudo Iwuagwu, Ebere and Ogechi Oparaku at the national teams of Nigeria can still be reproduced or rekindled by ensuring that the Deputy Gov's cup doesn't die.
It could be recalled that the competition started in 2010 when the then Deputy Governor Dr Mrs Ada Okwuonu (Ada Zion), sponsored the maiden edition and subsequently the second in 2011 which were won by Ihitte-Uboma and Nkwere respectively.
The third edition was powered by the ousted Deputy Governor Sir, Jude Agbaso in 2012 and was lifted by Owerri-North LGA. The question now is how can we sustain the momentum and also harness the talents that are discovered by nurturing them to greater hights.
We therefore use this medium to appeal to our amiable Deputy Governor, Prince Eze Madumere who within the past two years have formed a formidable team with His Excellency Owelle Rochas Okorocha (Governor of Imo State), in rescuing our people to use his good Office by continuing the competition for the development of our female football.
We also believe that with a good management of the championship, it will be much easier to form a female football team as was promised by Agbaso before his ouster.
UAE 2013: Meet Nigeria's opponents
This article profiles Nigeria's group opponents at this year's Fifa U-17 World Cup set to take place in the United Arab Emirates
Though the Nigeria U-17 team, the Golden Eaglets have been tipped for glory in this year's world cadet tourney set to get underway in a couple of days, Trumpeta takes a look at the countries Garba Manu's side will be facing in Group F, and could serve as likely threats to the title winning ambitions of the three-time world champions.
MEXICO The defending world U-17 champions will pose the biggest threat to Nigeria's chances of making it out of this group and possibly winning the trophy for a record fourth time. El Tri under coach Raul El Potro Gutierrez will be making their 11th appearance in this global fiesta and will aim at defending the crown they secured on home soil two years back.
After their debut triumph in Peru 2005, the 'El Tri' rookies proved to the world that they are no pushovers when they kissed the trophy six years ago.
To qualify for this competition, the Mexicans beat all comers in the regional qualifying tournament by silencing the likes of Cuba, Honduras, Guatemala and Panama to secure their sixth CONCACAF diadem.
What makes this team tick is their ability to score goals and remain resolute in defence. This attributes to the fact why they possess the best goal scoring records of CONCACAF's four teams that will be in the United Arab Emirates scoring 14 goals and letting in just three from five games.
Players to watch
If there is one player to be wary of, it is certainly Marco Antonio Granados. The skillful forward propelled his team to win their regional diadem by scoring four goals in four appearances with many assists. His blistering speed will definitely be of a great disadvantage to opposing defenders. Others to watch out for include Luis Enrique Hernandez and Francisco Calderon.
SWEDEN Unlike the Mexicans that will be staging their 11th appearance at this tourney, the Scandinavians will be making their debut appearance at the FIFA U17 World Cup two years after coming as newcomers to the preceding UEFA U-17 European Championship.
Should Roland Larsson's boys crash out of the group stage, they will have nothing to lose having in mind that they parade a large number of untested players. The Europeans qualified for UAE 2013 after putting up a spectacular showing during their continental championship before bowing to eventual winners, Russia in a keenly contested semi final which ended on penalties.
One interesting fact about this side blessed with athleticism is that the Swedes squad members were born in 1996 except for Motala AIF FK of Sweden defender Ali Suljic who was born on 18th September 1997 which makes him the youngest in Larsson's 21-man squad.
Players to watch
Captain fantastic Elias Andersson is one player many will tip to shine for the Scandinavians when the tournament gets underway. The Helsingborg player will be counting on his intimidating presence in the centre of the park to scare away opposing strikers. Also, should Valmir Berisha be at his best, then opposing teams are in trouble as his goal scoring exploits are expected to propel his team to the knock out stages.
IRAQ Despite their appearance at the Fifa World Cup and the FIFA World Youth championships, they had never managed to qualify for the U-17until late last year, when a last-four slot at the AFC U-16 Championship earned them a berth at UAE 2013.
The Iraqis qualified for this championship by booking a slot at the 2012 AFC U-16 Championship in Iran. They began on a flying note dismissing Oman and Thailand, before drawing 0-0 with Australia. The ensuing penalty shoot-out in that match saw the Iraqis come out on top, a result that secured top spot in their group. They breezed past Kuwait 3-1 in the quarter-finals but suffered a heavy defeat in the hands of Japan in the last four.
Coach Muwaffaq Husein's young Lions of Mesopotamia will be parading mostly players that rose to prominence at the recent AFC U-16 and Arab U-17 Championships.
Players to watch Goal monger, Sherko Lateef, as well as Samer Majeed will be banked on by coach Muwaffaq to make their debut outing worthwhile in the United Arab Emirates. Another player to watch out for is Al Kahraba of Iraq's defence marshal, Alaa Ali Mhawi and Mohammed Shakir who plays for Diyala FC.
Nigeria's Seven Greatest Goalkeepers of All Time (Part one)
The older generation who saw some of these players in action would tell you there's no goalkeeper today that can match the ability of Carl O'Dwyer or Eyo Essien. But today fans may feel Dosun Joseph who helped Nigeria's dream team win gold medal in 1996 Olympics or Ike Shorunmu who kept Nigeria's goal post for nearly a decade (2000 -2009), should be among Nigeria's seven greatest goalkeeper of all time.
It was quite difficult to assess the abilities of some of the goalkeepers, since there was no video coverage for those whose career span in early 50s' 70s.' We had to rely on the verdicts of some ex-footballers such as Joe Erico, Segun Odegbami, Christian Chukwu, Peter Fregene… to make our selections. Let's see why these lads were regarded by us as Nigeria's seven greatest goalkeepers of all time.
Sam Ibiam: cut an incredible reputation as the goalkeeper players can't beat with the ball. He conceded only 9 goals in six years of his career in Nigeria. Started his career with Calabar XI in 1946, Port Harcourt XI in 1949, and won the Governor's cup with Railway FC, where he starred with Teslim 'thunder' Balogun in 1953.
Ibiam became Nigeria's first international goalkeeper on the trip with UK tourists in 1949. He took over from Isaac Akioye as a reserve goalkeeper and was in goal for Nigeria throughout the tour, except for the first game.
Ibiam also became the first player to venture outside Nigeria when he signed for Accra Great Olympics of Ghana in 1956.
Inua Lawal Rigogo: The story of Rigogo remains a myth. He is perhaps the greatest goalkeeper Nigeria ever had. Though, many believed that he employed charms with the way he flies from pole to pole and made some incredible somersaults that can't be ordinary. Ghana's President Kwame Nkurmah, once described him as a 'Flying Cat.'
You dare not score Rigogo! Though. We don't have records of his club career at ECN, but as a national team goalkeeper, he conceded the least goals 4 goals over his 8 years career between 1960 1969.
Peter Fregene: one of the finest goalkeepers Nigeria ever had. His career was like the life of a phoneix that keep rejuvenating and resurfacing to life again.
Fregene is indeed the longest serving goalkeeper, whose career spanned through the 60s', 70s' and 80s.' He became the national team goalkeeper from 1966 71 and resurfaced again after 12 years to become the first choice goalkeeper for Green Eagles in 1982.
Fregene was in goal for Nigeria in the 1968 Olympic Games in Mexico and he won FA cup 2 times with ECN and Stationery Stores in the 60s' and 70s.'
Emmanuel Okala: The frightening moustache and intimidating goalkeeper of Enugu Rangers. He's perhaps another player that could pass as Nigeria's greatest goalkeeper of all times.
With his height and intimidating size, attackers were afraid to approach Okala and often don't find space to shoot or place the ball to the far end. He's a true giant who was fondly called "Iroko in the net."
Okala was in goal for Nigeria and won All African games gold medal in 1973. He was also in the team that won Nigeria's first nations cup in 1980.
WORLD CUP ROUND UP
CAF
Ghana 6 1 Egypt
EUROPE
Belgium 1 1 Wales
Scotland 2 0 Croatia
Bulgaria 0 1 Czech Rep
Italy 2 2 Armenia
Sweden 3 5 Germany
Turkey 0 2 Holland
Portugal 3 0 Luxembourg
England 2 0 Poland
France 3 0 Finland
Spain 2 0 Georgia
S/AMERICA
Chile 2 1 Ecuador
Paraguay 1 2 Colombia
Uruguay 3 2 Argentina
Peru 1 1 Bolivia
N/AMERICA
Costa Rica 2 1 Mexico
Jamaica 2 2 Honduras
Panama 2 3 USA
FRIENDLIES
S/Korea 3 1 Mali
Brazil 2 0 Zambia
Belarus 1 0 Japan
Canada 0 3 Australia
QUALIFIED TEAMS
ASIA
South Korea, Japan
Iran, Australia
EUROPE
England, Spain
Germany, Switzerland
Holland, Bosnia & Herzogavania
Italy, Russia and Belgium
NORTH AMERICA
USA, Costa Rica
And Honduras
SOUTH AMERICA
Argentina, Chile
Colombia and Ecuador
Brazil (Host)