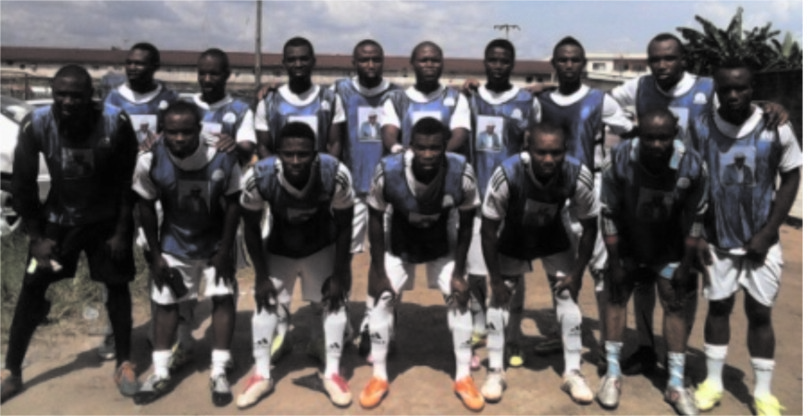 It was a show of skills, strength and talent at the Ehime Mbano Local Government stadium on Monday March 8, 2021 as football players gathered from a cross the state to participate in the open trial organized by De Essential Global football Accademy.
The trial which is a grassroot sports development was designed tousher in the pioneer players for the Club side.
The head coach of De Essential Global football FC. Mr Franklin Duru revealed that the selection was made for players between the age of 14 to 22 stressing that players who scale through the test will be automatically admitted into the academy.
" We are optimistic about grooming players that can play professional teams in Europe and other parts of the world, our watch world is "Dream of Excellence" hence we look out for the current demand in European soccer in the selection of our players.
Over 200 wonderful football players participated in the trial exercise, unfortunately we can only admit 35 players at the moment, we have also put in place a conducive accommodation and professional training equipment to meet up with international standard.
Our temporary training ground currently is located at community primary school field umuduruegwelle in Ehime mbano local government area, where we will officially launch the Club in April 2021.
Some of the officials and scouts present at the event includes, Mr Silas Maduabuchi Anyanwu, (FIFA Licensed player and intermediary) & NFF), Mr Obi Ifeanyichukwu Emmanuel, a FIFA Licensed Player and Licensing Officer of Lobi Stars FC, Mr Victor Eze, a football scout and CEO of Vickoy sports management as well as Mr Danjuma Useni football consultant among others.