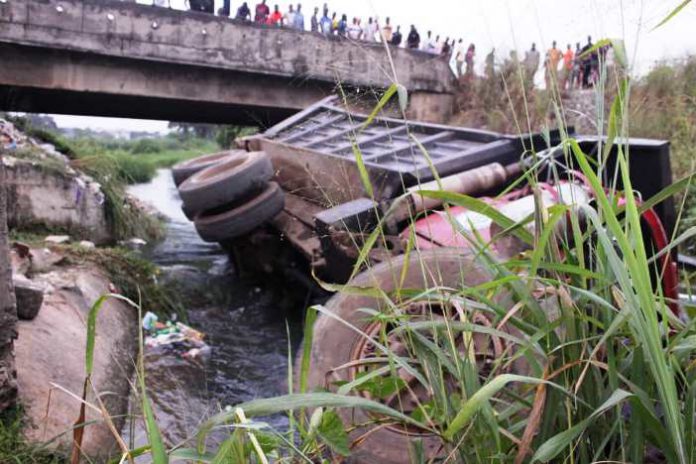 By Peter Uzoma.
Despite all the threats issued by the State government on bunkering activities in the State, the illicit activity has been rising higher and higher probably because of the "unknown bosses" behind the scene.
Yesterday, Sunday,(7/11/2021), normal village life activities had gone on well in Umuawo Village, Ejemekwuru autonomous Community, Oguta LGA, till around 10pm when tragedy struck following the crushing to death of a man, about forth-eight years old and a father of three.
An impeccable source, who pleaded anonymity, told this Reporter that the deceased, identified as Mr Emmanuel Onumara, as usual was sitting out at an open space directly in front of the premises of the former Traditional Prime Minister of Ejemekwuru autonomous Community, late Chief PC Amako.
The Umuawo Village of recent has become a route for the bunkering merchants who pass through there to access other link routes which help them beat numerous check points mounted from Egbema to Ogbaku in Mbaitoli LGA.
On that fateful day, Mr Emmanuel Onumara, aka Nwa-Aba and an Okada rider, was sitting out with others over some bottles of drink when a convoy of "bunkerers" led by a busimo was seen approaching the village route. The other vehicles were about six Camry cars.
Our source said, Nwa-Aba in an attempt to block the route and stop the first vehicle was crushed to death as the busimo driver swerved his steering towards his position.
On seeing what he did, our source said the driver of the busimo quickly rushed out of his bus and dashed into a nearby bus. The other drivers in the convoy also took to their heels but one of them was unfortunate as he was caught. He got some doses of slaps and kicks before he was handed over to the Police.
The caught driver pleaded for his life as he promised to assist the Police arrest other drivers according to him, "I know all of them, they are my pally-pally".
The Police was very handy to the scene because they too mounted their own road block on the express road whereas the "bunkering merchants" beat them to it by plying the apian route.
Although, the remains of the deceased, whose head was smashed has been deposited in an undisclosed morgue, it would be recalled that this bunkering business was responsible for the recent Izombe and Etekwuru disaster in addition to two brothers who were shot by Soldiers at one junction in Ejemekwuru about three months ago.