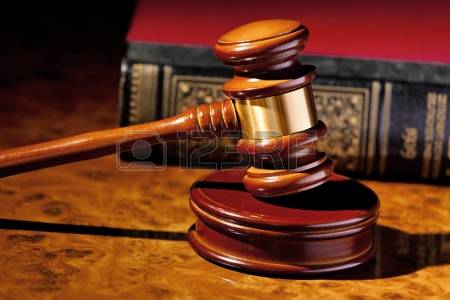 A Group of people have approached an Owerri High Court seeking for an injunction stopping the All Progressives Congress APC Local Government Congress Billed for tomorrow Saturday 12, 2018.
In the suit HWO/354.2018, the plaintiffs are Kenneth Ejiogu, Abel Akanwa, Nze Nwagwu Michael and Chief Christopher Mbagwu.
Joined as Defendants are All Progressives Congress, APC, Barr Jerry Young, Bar Gabriel P Tseyen, Mutari Shiek, Mohammadu Gamawa, Hon Alaoma Nzeocha, Halk Achor Alocha, Mobee Yahaya, Chief Hillary Eke and Senator Osita Izunaso.
The plaintiffs are asking the court to declare that the APC Ward Congresses held last Saturday was a nullity, and therefore never held.
They are praying for an injunction stopping the APC LGA Congresses billed for Saturday in Imo State, including the State Congress, without the Ward Congress which they alleged did not hold.
Their Lawyer, MK Osatori Osadare Eg Sq Sq Esq signed the documents.