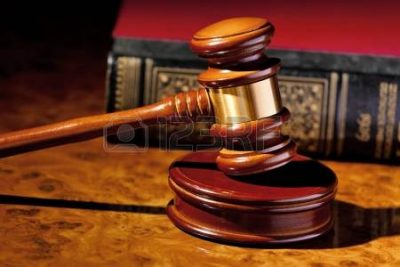 There are strong indications that the account of the Imo State Government would be in the reds if the Emeka Ihedioha led administration undertakes judgment debts and garnishee orders it inherited from the immediate past regime.
This view became clearer during the week when the Attorney General of State and Justice Commissioner, Ndukwe Nnawuchi who represented Governor Ihedioha spoke at an event.
It would be recalled that the first task that confronted the Ihedioha administration was quantum of debts obtained in court and garnishee orders against the state government during the Okorocha regime.
According to Nnawuchi "The financial burden we inherited was enormous, regrettable and avoidable if we had a responsible government. But we are working tirelessly and relentlessly to find possible ways of dealing with what appeared to be intractable financial burden. We are trusting God for His grace to solve the problem. "We are talking to all concerned, both those who have obtained court judgments and those with garnishee orders. As a government that is responsive to the rule of law, we are talking with them to ensure our commitment to the rule of law"
Trumpeta learnt that if not property guided, the state may run into bankruptcy while trying to honour every obligation expected of it and also comply to the debts and garnishee.
He further said efforts had been place to settle all those who got garnishee orders or owed by the immediate past government of Rochas Okorocha in the state, adding that the financial burden, which his administration inherited, was avoidable had the past government been responsible. The governor also reiterated the commitment of his administration to recover all the government property and funds allegedly looted under the watch of Okorocha government, and called for collective efforts to his 'rebuild project' in the state. His words: