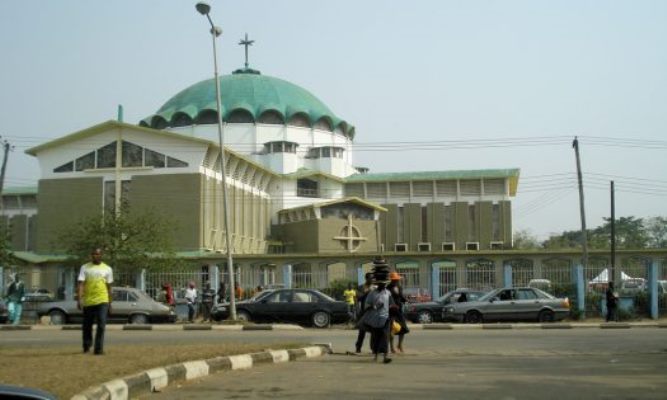 •Reacts On Destruction Of Orsu Mkt
Worried by the continuous killing and destruction of lives and property, the Catholic Diocese of Orlu has rebuffed further killings in the area.
Recently, the people of Orsu Local Government Area were thrown into mourning as men suspected to be government Security besieged the community in what was termed security check.
The exercise however didn't end well as both lives and property were destroyed.
Among the places destroyed was the ancient Eke-ututu market in the Orsu locality.
Irked by this development, the Catholic Bishop of Orlu Diocese, Most Rev. Augustine Ukwuoma has cautioned on the state government to be wary of her actions.
In a letter signed by the Bishop, it reads,
"On Saturday September 17, 2022, armed men alleged to be government security agencies invaded Orsuihiteukwa community in Orsu Local Government Area of Imo State. This exercise resulted in the death of some people and the burning down of Eke ututu market which is the economic mainstay of the people of Orsu Local Government Area and other surrounding communities.
"I have severally in the past condemned the wasting of human life either by state or non-state actors. I still maintain the view, that human life is sacred and should be respected (Exodus 20:13.) Violence begets violence and the circle continues. Genuine dialogue remains the answer. My sincere condolences go to ALL families who lost loved ones during this painful incident. May the souls of these our brethren rest in peace.
"The burning down of Eke ututu market has added another sad dimension to our existing bad situation. The inhabitants of this area are petty traders and subsistent farmers who live basically from hand to mouth. They go to the market to sell their produce and buy food for the day to feed their families. With this market destroyed and their means of livelihood dislodged, I am struggling to answer the following questions:
"1. What security threat did Eke ututu market pose to the society?
"2. Did the perpetrators of this mayhem think of how many indigent people who depend on this market for their main source of livelihood?
"3. Did they think of the number of children who will have nothing to eat because their parents have lost their sources of income?
"4. Did they think of the resources burnt especially during this economic hardship? "5. Did they think of the psychological trauma these local inhabitants will go through due to the violent act?
"I strongly condemn the destruction of Eke ututu market. The burning down of this market has negatively touched the very core of the existence of these people who may be changed to a life of misery given the present economic strangulation we are in. appeal to government authorities to investigate this incident and take necessary steps to prevent reoccurrence".
The Catholic Leader of the area however concluded his speech by assuring of the Religious prayers for peace to return in the area.