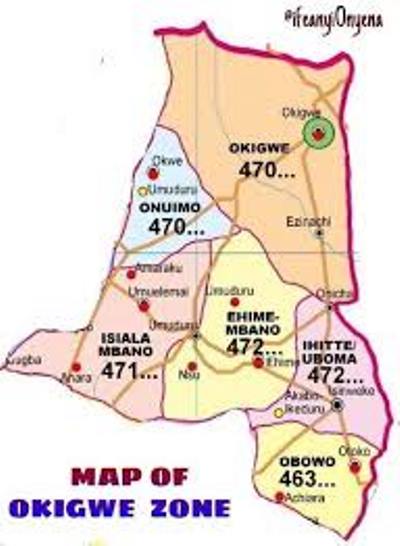 The Governor of Imo State, Senator Hope Uzodinma has been urged, to on his own, visit Ogwa Community in Mbaitoli LGA,  to behold by himself the deplorable  condition under which the people of the  Area are living following menace posed by dangerous road network, and erosions.
A well known Human Rights Activist and Public Opinion Commentator in the State, Prince Vincon Uwakwe Uwandu made this plea, while speaking to Journalists in Owerri, Imo State capital.
Uwandu who was speaking at the venue of interactive meeting of Imo Elders Council and Inter-denominational Church Service for Peace, Unity and Love held recently in Owerri, said that he was sure that as a compassionate and listening leader which Uzodinma is known for he will listen to the cry of Ogwa Clan and come to their aid.
Uwandu said there is no access road to enter any part of Ogwa Clan presently, as the condition  of roads in the area is better seen than imagined , adding that the roads from Owerri/Orlu Road by Eziama junction to Nkwo-Orodo Idem Ogwa Iho Road which was poorly constructed by the Rochas Okorocha administration has collapsed.
He said that Ogwa clan is made up of Six Autonomous Communities, stressing that if Governor Uzodinma visits Ogwa clan he would shudder.
Prince Vincon Uwakwa Uwandu commended the Governor for the quality of works in  Owerri, Orlu Express Road, Owerri-Okigwe and the on-going Owerri-Mbaise-Umuahia Road, and emplored him to graciously remember the people of Ogwa clan, in Mbaitoli LGA.
Uwandu said that the people of Ogwa Clan will never forget if it touches the heart of the Governor to pay them a visit and rescue them from bad Roads.